New study finds support from UK public for new coal plants with carbon capture
Published by Harleigh Hobbs, Editor
World Coal,
---
A large proportion (50%) of the UK public would back the construction of new coal-fired and gas-fired power plants if there was an ability to capture and store any emissions produced, according to a new survey by the Institution of Mechanical Engineers.
The survey, which looks at public views on UK electricity generation, found that the public also seem to prioritise security of supply and climate change over price. With 35% saying that government's first priority for generating electricity should be generating enough to meet all our domestic and industrial needs, 32% saying the priority should be generating electricity which has the least impact on our climate and just 23% saying that the top priority should be generating electricity which is cheapest for the consumer.
According to the survey, 49% of the public said they thought domestic electricity prices in the UK were higher than the average, compared to European neighbours. This is despite the fact that prices in countries such as Denmark, Germany and Italy are on average significantly higher.
Dr Jenifer Baxter, Head of Energy and Environment at the Institution of Mechanical Engineers, said in response to the findings: "Government has abandoned plans to support carbon capture and storage technology in any significant way, despite studies and many pathways showing that this technology is vital to meeting climate change targets."
"Carbon capture and storage offers huge potential to retroactively decarbonise our existing fleet, as well as offering the potential to build new low-carbon power plants fuelled by gas. These results show that this sort of negative emissions technology also has broad support from the public. If the Government is serious about providing a secure and diverse electricity system, it must focus on reducing energy demand, improving energy efficiency and introducing carbon capture and storage."
"It is also curious that despite much of the public and political debate over electricity centring on the issue of pricing, the public viewed this as a less important issue than security of supply or the impact on climate change."
"As we prepare to leave the EU, a clear energy policy which focuses on energy efficiency, energy security and mitigating the impact on the environment is more important than ever. Government must therefore act quickly to introduce legislation which ensures that we continue with EU rules on, for example, improving the efficiency of household items as well as reversing the VAT increase on insulation materials introduced in 2015."
Other findings of the public perceptions study include, that 54% would not support a nuclear power plant being located within 10 miles of their home, compared with 52% for a coal-fired power plant, 38% for a gas-fired power plant, 30% for a biomass power plant and 16% for a wind or solar farm.
The survey, commissioned by the Institution of Mechanical Engineers, and carried out by ICM Unlimited, polled 2009 people on 21 – 23 July 2017.
Read the article online at: https://www.worldcoal.com/power/26092017/new-study-finds-support-from-uk-public-for-new-coal-plants-with-carbon-capture/
You might also like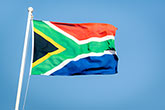 Black Royalty Minerals Koornfontein has signed Bettercoal's letter of commitment.