Consumers Energy selects redeveloper for its former coal-fired power plants
Published by Harleigh Hobbs, Editor
World Coal,
---
Consumers Energy has selected an experienced firm to demolish and redevelop two of its former coal-fired power plants.
Citing the successful track record of Forsite Development Inc. with repurposing industrial property, Consumers Energy tapped the North Carolina company to redevelop its 115 acre B.C. Cobb Generating Plant in Muskegon and 248 acre J.R. Whiting Generating Complex in Luna Pier, near Monroe.
On 25 April, Consumers Energy filed a request with the Michigan Public Service Commission seeking approval to have Forsite acquire the two sites. The MPSC has up to 180 days to act on the request. It is anticipated the sites will be demolished within two years of the transaction being finalised, pending a positive outcome with the MPSC review. Terms of the transaction were not disclosed.
Consumers retired those two plants, comprised of five generating units and two other units, in April 2016.
Led by founder and President Tom McKittrick, Forsite was selected to acquire both sites on the strength of its plan to improve the properties and return them to productive use. Forsite's initial vision for both sites includes plans to:
Convert the B.C. Cobb property into a deep-water marine terminal on the east end of Muskegon Lake for cross-lake shipping. Additionally, Forsite has begun working with Muskegon-area economic development officials to identify land for a sister industrial park designed to attract new industries that can take advantage of a cross-lake logistics route.
Develop the J.R. Whiting property into an inland intermodal terminal, offering rail-to-truck facilities using the site's extensive rail infrastructure. The site's immediate access to I-75 and rail capabilities has potential to create spin off economic development opportunities, specifically heavy manufacturing and distribution.
"These properties powered homes and businesses for many decades, and we are pleased that they will generate new economic growth under the stewardship of Forsite," said Dan Malone, Senior Vice President of Energy Resources for Consumers Energy. "We want to leave it better than we found it, and having Forsite, a successful redeveloper with a proven track record, acquire the sites will allow the communities of Muskegon and Luna Pier to see new life for these properties."
For the B.C. Cobb site, McKittrick has selected Verplank Dock Co. to operate the port terminal and help develop the cross-lake deep-water shipping market.
For the J.R. Whiting site, McKittrick plans to begin marketing and pre-development activities for the intermodal terminal concurrent with demolishing the plant, which he expects will take two years.
"Both sites have the benefit of existing heavy infrastructure which we intend to repurpose in a manner to attract new industry," said McKittrick, who founded Forsite in 2004. "We're honoured and humbled that Consumers Energy chose us to create a new use for these sites. We look forward to working with community leaders in Muskegon and Luna Pier."
Read the article online at: https://www.worldcoal.com/power/26042017/consumers-energy-selects-redeveloper-for-its-former-coal-fired-power-plant/
You might also like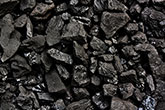 According to a recent release from Rystad Energy, global coal-fired power generation is on track to peak in 2023, as new sources of renewable and low-carbon energy expand rapidly.