Broad approach necessary for securing new investment in reliable power for Australians
Published by Stephanie Roker, Editor
World Coal,
---
The release of the government's short-list of projects for detailed consideration through the Underwriting New Generation Investment programme represents a major step forward in ensuring that Australia is capable of providing electricity when and where it is needed to Australian businesses and households.
Australia is facing major challenges in the provision of affordable and reliable power.
Australia has some of the most expensive electricity prices in the developed world yet as 200 000 Victorian households and businesses experienced just over two months ago, the country's power supply is insufficient to meet the growing energy needs of a modern economy.
The importance of baseload power supplies based on a technology-neutral approach – and supporting investment in generation plants providing electricity 24 hr/d, regardless of weather conditions – has been taken for granted.
The resources sector consumes around 14% of Australia's electricity in mining operations and value-adding through minerals processing. Australia employ one in 10 Australians.
Without affordable and reliable energy supplies, our reputation as a reliable supplier of minerals to the world and our ability to sustain regional communities will be in jeopardy.
The announcement is a welcome start in ensuring Australia's electricity system is capable of delivering affordable power when it is needed with lower emissions.
Read the article online at: https://www.worldcoal.com/power/26032019/broad-approach-necessary-for-securing-new-investment-in-reliable-power-for-australians/
You might also like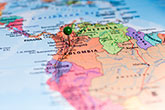 Benjamin Hill has entered into a nonbinding letter of intent with Aion to acquire interest in a Colombia coal project.