---
It is significant that the BP report identifies the benefits of rising energy efficiency and its influence in reducing emissions. Like BP, the World Coal Association (WCA) considers improving efficiency of energy as an important trend and notes the role that the transition to modern coal technologies including high efficiency low emissions (HELE)technologies have played in slowing emissions around the world, particularly in Asia.
In its annual World Energy Outlook 2016 report, the International Energy Agency (IEA) forecasts that coal will remain the largest single source of electricity generation through to 2040, most of the new demand for coal will be driven by India and Southeast Asia. The WCA welcomes the fact that BP also sees coal playing a crucial role in meeting global energy demand. Coal still makes up 41% of global electricity generation and 29% of primary energy demand. It will continue to play a major role in delivering energy access and security long into the future.
China
China continues along the pathway to a developed economy. It continues to represent the unique opportunities that coal presents for socio-economic development. China's situation also demonstrates the role of coal in raising people out of energy poverty. According to the IEA, coal fuelled China's economic growth in the first decade of this century. Today China has achieved universal electricity access, ending energy poverty in that country.
Coal still remains the backbone of the country's energy mix. The BP report still puts China's coal use at 45% by 2035. While more moderate coal demand growth will likely take place over the coming decades as China transition to the next stage of its economic development, energy demand will continue to rise led by the country's burgeoning middle class and the shift economy from a manufacturing base to a consumer economy.
Sustainable development
Energy access and climate goals are not competing priorities. Cleaner coal technology demonstrates that countries can integrate environmental imperatives with the goals of universal energy access, energy security and socio-economic development.
The WCA welcome the opportunity to work with the BP and other members of the Oil and Gas Climate Initiative to help drive action in the development and deployment of technologies that reduce carbon emissions. Collaboration is particularly important for the deployment of CCS technology which needs a level playing field for further investment.
Read the article online at: https://www.worldcoal.com/power/26012017/wca-ceo-reacts-to-latest-bp-energy-outlook-to-2035/
You might also like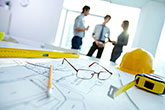 Two large carbon capture projects recently held a groundbreaking ceremony at the Wyoming Integrated Test Center (ITC).