---
Coal Technologies, Inc., a clean-energy company using patented technology to convert run of mine coal into a cleaner burning and more efficient fuel, has signed an MoU with the School of Energy Resources, University of Wyoming. The focus of the MoU is to further develop the performance and commercial potential of CCTI's groundbreaking coal beneficiation technology.
"Developing this important technical relationship with the School of Energy Resources, University of Wyoming is a very significant and deliberate step for our company and will allow us to confidently further develop the wide-ranging potential and prospects for our patented and proven coal beneficiation technologies" said CEO Robin Eves.
"The University – through its Carbon Engineering Initiative -- is sharply focused on advantaging and maximising the potential of Wyoming mineral resources especially coal, both domestically and overseas, and our technology fits very well in Wyoming actualising their strategies," added Eves. "With one of CCTI's top priorities being to beneficiate Powder River Basin (PRB) coal, the synergies achievable from joining hands with the School of Energy Resources are compelling for us."
Richard Horner, Director Special Projects and Emerging Technology, within the School of Energy Resources, said: "The CCTI technology is proven at pre-commercial scale in the field and is a prime technology for us to investigate and support its development. We view the CCTI technology as an exciting and serious candidate that might be deployed to improve the competitiveness of Wyoming coal in existing markets and to support the development of new market opportunities too."
Horner added: "There are proprietary features of the CCTI technology which have scope to be incorporated into our 'coal refinery' concept, that we have been working on now for over two years. Different technology platforms can be linked and leveraged to make wide ranging fuels, materials and chemical products while producing minimum waste or environmental hazard."
"The ongoing International business and technology transfer relationships that the State of Wyoming is actively engaged and developing, in pursuit of Wyoming coal sales growth, – such as Japan, India and Taiwan, accord well with CCTI's market driven technology penetration strategy and we look forward to identifying mutually compatible and beneficial objectives," explained CCTI COO Aiden Neary.
"We are very excited to be working with Wyoming and for the support we've received, and view this new relationship as a strategic one that will be long lasting and will help both parties to deliver value to their stakeholders and deliver a product that's more valuable and more efficient", concluded CEO Robin Eves.
Read the article online at: https://www.worldcoal.com/power/25102017/cctc-making-strides-forward-with-coal-beneficiation-technology/
You might also like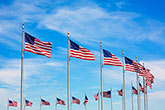 According to a recent release from the EIA, US coal-related CO2 emissions decreased by 68 million t in 2022, while overall US energy-related CO2 emissions increased slightly.