Ncondezi Energy provides update on its planned coal plant in the Tete Province
Published by Harleigh Hobbs, Editor
World Coal,
---
Ncondezi Energy Ltd has reported a finance update on the planned 300 MW Ncondezi coal-fired power project (Ncondezi project) to be built in the Tete Province of Mozambique.
The company has reported that the new partner process entered the second phase during the month of August 2017 with the focus on receiving non-binding offers from potential partners. The binding offer process is to start in September 2017 with preferred potential partners. The new partner process on track for completion in 4Q17.
Following on from the encouraging results of the new partner process, the company has received in principle support from all loan holders to amend the repayment date of the Shareholder Loan to 2 September 2018, an extension of 12 months.
The next update planned for late September 2017.
Ncondezi Non-Executive Chairman, Michael Haworth, commented: "The Ncondezi project is one of the most advanced development stage coal fired power projects in the region and remains an attractive opportunity to international developers and operators. Today's announcement highlights the progress achieved in identifying a new strategic partner to take on a leadership role in further developing the project. The company has begun receiving the non-binding offers from potential partners, which we will now look to develop into binding offers through a competitive negotiation process in early Q4 2017. We are very pleased with the quality of the partners who have submitted offers to date, and believe the power project will be well positioned to finalise development, financing and initiate construction once a binding offer has been agreed. Finally, the company has received in principle support from loan holders to extend the loan for a further 12 months and is now finalising documentation which is expected to be completed shortly. This support for an extension from loan holders reflects the progress that has been made since June 2017, and will provide more time to explore refinancing opportunities in parallel with further project de-risking."
Read the article online at: https://www.worldcoal.com/power/25082017/ncondezi-energy-provides-update-on-its-planned-coal-plant-in-the-tete-province/
You might also like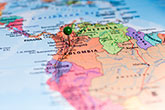 Benjamin Hill has entered into a nonbinding letter of intent with Aion to acquire interest in a Colombia coal project.