---
FirstEnergy Corp.'s FirstEnergy Solutions subsidiary will make operational changes to coal-fired units at two of its Ohio power plants in response to challenging market conditions.
The company plans to sell or deactivate the 136 MW Bay Shore unit 1 in Oregon, Ohio, by October 2020. In addition, units 1 – 4 of the company's seven-unit W.H. Sammis plant in Stratton, Ohio – collectively representing 720 MW of capacity – will be retired in May 2020. Units 5 – 7 will continue to provide 1490 MW of reliable baseload generation.
In 2015, Bay Shore unit 1 and Sammis units 1 – 4 contributed about 4% of the electricity produced by the company's generating plants. FirstEnergy does not intend to offer these units into the PJM capacity auction for the 2020 – 2021 timeframe.
"We have taken a number of steps in recent years to reduce operating costs of our generation fleet," said FirstEnergy Generation President Jim Lash. "However, continued challenging market conditions have made it increasingly difficult for smaller units like Bay Shore and Sammis units 1 – 4 to be competitive. It's no longer economically viable to operate these facilities."
The company has reported that no job reductions are expected at either plant. FirstEnergy will work with any potential buyer to discuss continued employment for the 78 employees at Bay Shore, or if the plant is deactivated, provide employees with job opportunities at other FirstEnergy facilities. There are 368 employees at Sammis.
Plant deactivations are subject to review for reliability impacts, if any, by PJM Interconnection, the regional transmission organisation that controls the area where they are located.
Edited from press release by Harleigh Hobbs
Read the article online at: https://www.worldcoal.com/power/25072016/firstenergy-to-deactivate-units-at-two-ohio-coal-plants-2061/
You might also like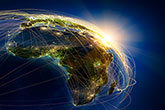 Contango Holdings Plc has advised that the production of washed coking coal has commenced at its flagship Lubu Coking Coal Project in Zimbabwe.