---
Collaboration, increased innovation investment and the integration of autonomous and digital technologies across the supply chain are critical factors that will power future growth across Australia's AUS$55 billion energy resources sector, according to a new industry report.
The report – the '2018 Update to the NERA (National Energy Resources Australia) Sector Competitiveness Plan' – was unveiled on 24 May at industry events in Perth and Brisbane as a roadmap for the oil, gas, coal and uranium sectors.
The Plan outlines a 10 year vision for Australia to be a global energy powerhouse, a sought-after destination for investment and the leading source of knowledge and solutions. It also outlines the sector-wide transformational changes needed to unlock a potential AUS$10 billion in value to the national economy identified by NERA.
A key component of this transformation is the role Australian small to medium enterprises (SMEs) play in the supply chain. NERA is committed to working with these innovators to ensure our energy resources sector is agile, robust and globally competitive.
The 2018 Update follows the release of the inaugural Sector Competitiveness Plan last year and arrives at a critical time for a sector experiencing unprecedented disruption from new technologies, unique business models and the challenge to transition to a decarbonised economy.
NERA Chief Executive Miranda Taylor said despite the challenges, Australia's energy resources sector remains one of the principal sources of revenue underpinning the nation's economy and directly employing approximately 85 900 full time workers. In addition, ten times that number of jobs are supported through the supply chain and broader economy.
This places Australia's energy resources sector among the world's most successful, leveraging the country's rich natural resources, geographical advantages and strong performance in developing talent and knowledge.
But Taylor said more needs to be done to maintain Australia's competitive advantage and for the energy resources sector to be in a leading position in the global technology race.
"We need to develop local talent, capability and capacity, and continuously find, adapt and deploy technology to remain at the forefront of automation innovation to ensure future sector growth is not left unexploited," Taylor said.
"Australia has a proud history of discovery and a willingness to give things a go, which has allowed us to maximise our natural advantages and support a strong domestic energy resources value chain. Our future prosperity however, cannot be guaranteed without industry and supporting supply chains working collaboratively to realise the efficiencies and productivity improvements that future operations will demand.
"NERA's global benchmarking of the Australian energy resources sector clearly shows more needs to be done to improve the sector's competitiveness when compared to global peers.
"To meet this challenge, NERA has highlighted how automation and digital technologies - whether leveraged through smart networked assets, autonomous sensors, artificial intelligence, robotics, drones or remote operating vehicles – can deliver opportunities for industry to realise cost management, efficiency, safety and productivity improvements on a global scale.
"Unless we work together, our sector cannot realise these opportunities and our transition towards a decarbonised energy future will not occur. The speed and nature of digital transformation means industry must now access the very best knowledge and talent wherever it is and fast, and therefore the importance of deepening collaboration between researchers and innovators, industry and governments cannot be overstated."
As an independent, not-for-profit organisation and one of six Industry Growth Centres funded by the Australian Government to support global competitiveness, NERA brings industry, research and government together to increase collaboration and commercialisation, improve access to global supply chains and international opportunities, enhance management and workforce skills and optimise the regulatory environment.
Since its inception in 2016, NERA has worked to create connections for growth across the energy resources value chain. NERA's AUS$15.6 million Project Fund continues to support a rich collaboration and innovation ecosystem that is addressing genuine industry needs and helping achieve NERA's vision for the sector.
"As we look ahead to the coming year and the exciting opportunities for Australia's energy resources sector, NERA will continue to work with policymakers, energy resource companies and supply chains, researchers and education providers to find new ways to work collaboratively and provide the connections required to enable local small to medium enterprises, start-ups, innovators and entrepreneurs to thrive, innovate and export in a globally networked and digital economy," Taylor concluded.
Read the article online at: https://www.worldcoal.com/power/25052018/powering-future-growth-across-australias-energy-resources-sector/
You might also like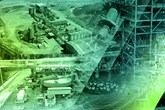 DRA Global has secured the contract for a major design package for Whitehaven Coal's Vickery Extension Project located in New South Wales, Australia.