FuelCell Energy Supports clean coal conversation at the National Coal Council's spring meeting
Published by Louise Mulhall, Editorial Assistant
World Coal,
---
FuelCell Energy, Inc. (Nasdaq:FCEL), a global leader in delivering clean, innovative and affordable fuel cell solutions for the supply, recovery and storage of energy, contributed to the clean coal discussion at the recent National Coal Council's Annual Spring Meeting; highlighting the company's fuel cell carbon capture solution that affordably captures carbon emissions from coal-fired power plants with a scalable solution.
FuelCell Energy's Tony Leo, Vice President of Advanced Applications & Technology Development, presented as part of the Leading Edge Coal Technology Developments panel, following the opening remarks delivered by the Secretary of Energy for the United States Department of Energy (DOE).
"We believe fuel cell carbon capture is a central part of the discussion when talking about solutions for enhancing the use of coal because the benefits are industry-changing from an environmental, economic and energy standpoint," said Tony Leo, Vice President Advanced Applications & Technology Development, FuelCell Energy. "The conversations that took place at this meeting were encouraging as the awareness, support and need for solutions to facilitate cleaner coal continue to grow."
Mr. Leo's presentation focused on FuelCell Energy's scalable and affordable carbon capture solution, which captures carbon emissions from existing coal or gas-fired power plants, while simultaneously producing power. FuelCell Energy is currently engineering the first megawatt-scale system using the technology, in a DOE-supported program that will demonstrate capture of 90% of the CO2 in a slipstream of the exhaust at a coal power plant, the Southern Company/Alabama Power James M Barry power station in Alabama. While the DOE programme focuses on carbon capture from coal-based sources, FuelCell Energy and ExxonMobil are collaborating in a joint development program to also optimise the system for CO2 capture from natural gas sources. In addition, Cenovus and Alberta Innovates are working with FuelCell Energy to evaluate the use of this solution for carbon capture in Canadian oil sands extraction and upgrading operations.
In his opening address, US Secretary of Energy Rick Perry suggested the need for clean technologies to support the coal industry, stating "The world has changed, and coal has to change as well. As you know, the Department of Energy is working to develop innovative and cost-effective technologies that not only can make coal cleaner and more efficient, but it can help support economic growth, energy security, and American leadership in global technology."
FuelCell Energy's carbon capture solution represents American innovation and American manufacturing addressing a significant global challenge and a promising export opportunity.
The National Coal Council is a Federal Advisory Committee to the US Secretary of Energy that was established in 1984 to provide advice and recommendations to the Secretary of Energy on general policy matters relating to coal and the coal industry.
Using fuel cells to capture carbon dioxide from natural gas or coal-fired power plants results in reduced emissions and increased power generation. In the carbon capture context, power plant exhaust is directed to the fuel cell, replacing air that is normally used in combination with natural gas during the fuel cell power generation process. As the fuel cell generates power, the carbon dioxide becomes more concentrated, allowing it to be more easily and affordably captured from the cell's exhaust and stored. This carbon concentration occurs during the regular fuel cell power generation process so power is generated from the fuel cells, providing a source of revenue. Additionally, approximately 70% of the smog producing nitrogen oxide (NOx) in the coal flue gas is destroyed by the fuel cells. Click here to learn more.
Read the article online at: https://www.worldcoal.com/power/25042017/fuelcell-energy-supports-clean-coal-conversation-at-the-national-coal-councils-spring-meeting/
You might also like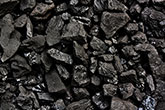 According to a recent release from Rystad Energy, global coal-fired power generation is on track to peak in 2023, as new sources of renewable and low-carbon energy expand rapidly.