---
Contura Energy, Inc., a leading US coal supplier, yesterday announced production, cost of sales and operational guidance for FY19.
"Through the completion of our recent merger with Alpha Natural Resources, Contura's operational scale, production flexibility, and experienced workforce combine to create the premier met coal supplier in the US, complemented by a cost-effective eastern thermal coal portfolio," said Kevin Crutchfield, CEO. "Contura is well positioned within both domestic and international markets for an active and successful 2019."
The company expects total 2019 coal shipments to be in the range of 24.6 million - 26.7 million t across all operations, including 12.2 million - 12.8 million t of captive Central Appalachia (CAPP) metallurgical coal, 4.6 million - 5.2 million t of CAPP thermal coal, and 1 million - 1.5 million t of metallurgical coal through its Trading and Logistics segment. Northern Appalachia (NAPP) shipments, sold primarily into thermal markets, are anticipated to be between 6.8 million - 7.2 million t.
As of 7 January 2019, approximately 40% of the midpoint of anticipated 2019 CAPP metallurgical coal shipments were committed and priced at an average expected per-ton realisation of US$123.10, with an additional 26% committed and either unpriced or priced based on various indices. Based on the mid-point of guidance, 90% of anticipated 2019 NAPP coal shipments were committed and priced at an average expected per-tonne realisation of US$43.10 and the CAPP thermal segment had 81% of its anticipated 2019 shipments committed and priced at US$54.60/t.
Contura expects its 2019 CAPP metallurgical coal segment cost of coal sales per tonne to range from US$79.00 - US$83.00 and CAPP thermal coal cost of sales to be between US$50.00 - US$54.00/t, excluding idle costs. NAPP cost estimates are projected to be between US$34.00 - US$37.00/t. Additionally, costs related to the company's idle operations are expected to be between US$26 million - US$30 million for FY19.
The margin from Contura's Trading and Logistics platform is expected to average US$8.00 - US$12.00/t for FY19.
Contura's capital expenditures for 2019 are expected to be in the range of US$170 million - US$190 million, including approximately US$60 million planned for growth projects and reserve replacement. SG&A cost is estimated at US$50 million - US$60 million, including annual incentive bonuses, but excluding one-time and non-recurring items and stock compensation. The company expects 2019 cash interest expense to be between US$40 million - US$44 million. Depreciation, depletion and amortisation for 2019 will be provided after the purchase price allocation on the merger is completed.
Read the article online at: https://www.worldcoal.com/power/25012019/contura-shares-guidance-for-2019/
You might also like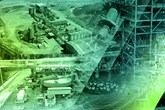 DRA Global has secured the contract for a major design package for Whitehaven Coal's Vickery Extension Project located in New South Wales, Australia.