---
A Japanese consortium, including Japan Coal Energy Centre (JCOAL), Mitsubishi Heavy Industries Ltd. (MHI) and Mitsubishi Hitachi Power Systems, Ltd. (MHPS), together with the International CCS Knowledge Centre (Knowledge Centre) have announced a collaboration on a study to jointly assess the feasibility of the potential application of Japanese technologies in future carbon, capture, utilisation and storage (CCUS) projects in Saskatchewan, Canada.
The collaboration, which is sponsored by Japan's New Energy and Industrial Technology Development Organization (NEDO), is intended to show how Japanese technologies could improve carbon capture system (CCS) and air quality control system (AQCS) applications for CCUS projects in Saskatchewan, as well as identify potential global applications of these technologies.
CCS has been identified as a key technology that is required to meet international targets for climate change. Through this project, the Japanese consortium aims to optimice a CCS application with AQCS from the technical and commercial aspects, in order to meet with the requirements in Saskatchewan and contribute to carbon emission reduction in Canada.
Saskatchewan has been chosen as the reference location for this project because the province has established CCS expertise, and also because the Knowledge Centre has access to SaskPower's experience in carbon capture, which would be applicable to the study.
JCOAL is a one-stop organisation from coal mining to utilisation, operated under supervision of the Ministry of Economy, Trade and Industry (METI). JCOAL is supported by its members – companies and organisations in a wide range of coal related businesses, such as coal mining, power production, steel manufacturing, engineering and technical advisory services, and other heavy industrial and trading businesses. JCOAL is in charge of coordinating the overall report based on the input from relevant members.
MHI's CO2 capture technology, known as the KM CDR Process®, uses proprietary KS-1TM, a high-performance solvent for CO2 absorption and desorption that was jointly developed by MHI and the Kansai Electric Power Co. Inc. Compared with other CO2 capture technologies, the KM CDR Process® uses significantly less energy. ITe process has been adopted in eleven operating CO2 capture plants plus two plants currently under construction in US and Japan.
MHPS is a joint venture formed in 2014 by Mitsubishi Heavy Industries Ltd and Hitachi Ltd, integrating their operations in thermal power generation systems. MHPS has a 45-year cooperative relationship with the Province of Saskatchewan in the power generation field and has provided power generation equipment in the region. MHPS is responsible for fluegas desulfurisation (FGD) in the study project, using a proven track record of supply of over 300 FGD systems to thermal power plants around the world for the removal of sulfur dioxide (SO2) from fluegas.
Read the article online at: https://www.worldcoal.com/power/24102016/japanese-consortium-collaborates-on-developing-ccus-technologies/
You might also like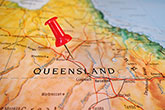 CIMIC Group's minerals processing company, Sedgman, has secured an operations and maintenance contract in the Bowen Basin, Queensland, from Pembroke Resources.