Japan's Soma Energy Park employs MHPS-TOMONI™ to optimise coal power plant operations
Published by Claire Cuddihy, Assistant Editor
World Coal,
---
Recently, Mitsubishi Hitachi Power Systems, Ltd. (MHPS) applied MHPS-TOMONI™, its digital solutions service that uses leading-edge technologies to optimise thermal power plant operations at Soma Energy Park, a pulverised coal and biomass co-firing power plant in Soma-shi, Fukushima Prefecture Japan.
This application reportedly provides advanced operations and maintenance (O & M) for the Soma plant. It also includes advanced controls to achieve stable operations and improved operability with a wide range of fuels, while expanding data collection and development of analysis methods aimed at future autonomous operation.
Soma Energy Park is a 112 MW power plant operated by Soma Energy Park LLC. MHPS manufactured and supplied the coal-biomass mixed-combustion boiler, steam turbine, FGD (flue gas desulfurisation), and SCR (selective catalytic NOx reduction) systems. Construction was completed in March 2018.
ICT applications provided by MHPS-TOMONI include remote monitoring, indication and early detection of abnormalities, remaining life assessment, monitoring of operational status and efficiency, guidance for optimal operation of equipment, water quality diagnosis, and auxiliary power diagnosis. These applications allow the Soma plant to co-fire pulverised coal and biomass, as well as utilise ICT to provide life assessment of the SCR and operational supervision of FGD and ESP (electrostatic precipitators).
MHPS will continue to work closely with Soma Energy Park LLC to expand the range of applications that benefit the power plant. The use of MHPS-TOMONI will lead to optimization of O&M via the extension of regular remote monitoring and diagnostics, improvement in facility operations and performance, and enhancement of overall efficiency and operational resources.
Globally, MHPS is expanding applications for MHPS-TOMONI, and by working even closer with customers to optimise the operation of power plant facilities, is enhancing economic efficiency in power generation and contributing to social development.
Read the article online at: https://www.worldcoal.com/power/24082018/japans-soma-energy-park-employs-mhps-tomoni-to-optimise-coal-power-plant-operations/
You might also like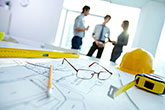 Two large carbon capture projects recently held a groundbreaking ceremony at the Wyoming Integrated Test Center (ITC).