---
Last week the provincial power utility in Saskatchewan (Canada), SaskPower, announced its planned retirement of coal-fired power units Boundary Dam 4 and 5 (BD4&5) instead of retrofitting them, as anticipated, with carbon capture and storage (CCS).
SaskPower is renowned as a global CCS leader as the owner and operator of the famed Boundary Dam 3 (BD3) CCS Facility – the world's first commercial-scale CCS project using post-combustion technology on a coal-fired power plant.
Many in the energy, industrial, and environmental sectors are asking what the decision on BD4&5 means for CCS.
For an on-the-ground take on it, these questions were posed to Corwyn Bruce, who is Head of Technical Services with the International CCS Knowledge Centre and has over 10 years of experience with the BD3 CCS Facility from planning, through execution to resolving issues at the facility.
How does the decision to close BD4&5 instead of retrofitting them, impact the advancements of CCS in both Saskatchewan and around the world?
Advancements in CCS are very much active in Saskatchewan. SaskPower's decision on BD4&5 shouldn't be correlated with a lack of interest in continuing CCS. As noted in the announcement, the Government of Saskatchewan said that CCS will continue to play an important role in reducing emissions and the utility will continue to evaluate the viability of retrofitting larger units with CCS in the coming years. In fact, at the International CCS Knowledge Centre, we are working toward 2nd generation CCS.
Globally, advancements toward the next generation in large-scale CCS will have positive impacts and outcomes where we can apply economies of scale in construction and operation costs, as well as reductions in complexity.
What are you looking at on 2nd generation CCS?
At the International CCS Knowledge Centre, we are leading a feasibility study on SaskPower's Shand power plant – a 300 MW unit. We are excited about it because preliminary results show that CCS technology will be significantly cheaper, more efficient, and integrate well with renewable energy. These leaps in technology are building on the success and lessons learned from BD3 and taking large-scale CCS up to a new level – creating a second generation for CCS. These learnings on the study will have applicability on a global scale.
BD3, was first generation, a real pioneer for CCS technology but not without its challenges along the way. How is it operating now?
The BD3 CCS story is one of an evolution to success. In the spring, the facility celebrated a milestone of 2 million t captured. As well, it recently had a successful operating run at 99% reliability for a period of six months.
Every new industrial facility goes through a natural evolution, where issues are addressed in order of importance, typically: safety, reliability, efficiency and optimisation. BD3 is following that same progression, with the focus now being on optimising the facility.
In the early days, the focus was really on learning - with the best of those lessons stemming from unforeseen events in operation. We know what works - just as vital, we know what doesn't work. We know how to prevent detours, delays, and miscalculations because we've backtracked, and retooled to fix and adapt. These are the lessons learned and the expertise that we want to share with the world. Knowing what to do, as well as what not to do, can save a lot of time and a lot of money.
BD4&5, like BD3 are 150 MW, why not retrofit those versus looking at the Shand power plant?
Both BD4&5 are aging units, and while this is not an issue in and of itself, as we see many units of this age undergo significant re-investment across the world, key to a successful CCS project is minimising the parasitic load on the host facility and a source of regeneration energy. Our experience has shown that integrating with the steam turbine thermal cycle is the lowest impact source of this energy. Further, we see that the configuration of the 150 MW turbines on BD4&5 are difficult to retrofit in order to provide this energy. Conversely the larger 300MW units, like the Shand unit can be retrofitted with 'bolt-in' changes to the turbine and would support a CCS plant that would be same capacity as both BD4 and BD5.
Also, we've studied the feasibility of CCS on potential capture facilities of various sizes. Increasing the scale from a 150 MW to a 300 MW coal-fired unit, the capture rate can increase to as much as two million tonnes of CO2 per year. Scale matters - it makes a more compelling business case to apply CCS technology to larger coal units.
CCS has often been criticised for its cost – are costs lower for 2nd generation?
As with any second-generation technology, cost reductions are expected. Building on the lessons learned at the BD3 CCS Facility, we've been anticipating a 30% decline in costs for the next facility. However, this study's preliminary findings indicate the potential for significantly deeper cost reductions with a greater amount of CO2 being mitigated.
What improvements does the new design for 2nd generation offer for the environment?
The new CCS design also includes the ability to integrate with the variability of non-dispatchable renewables, such as wind and solar, which is an advancement over baseload-only operation in first generation plants, and will contribute to maximising the use of renewables. The percentage of CO2 captured can be increased, beyond 90%, when the plant is not at peak load, again supporting additional renewables while further lowering the carbon footprint of the system.
Recognising that water availability is generally a limiting factor for most thermal plants, the design is to work with the existing water allotment of the site. The 2nd generation in our study uses a cooling design that relies on re-using the capacity that is made available from the un-loading of the existing condenser, and a combination of dry cooling and wet cooling using water that is produced from the cooling of the flue gas.
How is the work toward 2nd generation CCS applicable globally?
At the International CCS Knowledge Centre our interest is in the broad applicability that results of this study will have for CCS around the world. Globally, we have had numerous enquiries from people interested in maintaining value in existing generating assets, a diverse fuel mix or securing a low cost sourced fuel, such as coal, all while lowering GHG emissions in response to various policy signals and pressures specific to each region.
The International CCS Knowledge Centre will apply the principles of the feasibility study at the Shand power plant to other feasibility studies as well as front-end engineering design studies throughout the world in a variety of industrial applications, including cement, waste-to-energy, as well as coal power.
When will the final report be publicly available?
The CCS feasibility study on the Shand power plant is due for publication later this year. In the interim, check out the abstracts for the series of papers, some of which are based on the innovations explored in the study.
Read the article online at: https://www.worldcoal.com/power/24072018/ccs-knowledge-centre-analyses-recent-developments-in-saskatchewan/
You might also like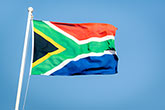 Black Royalty Minerals Koornfontein has signed Bettercoal's letter of commitment.