---
NETL played a pivotal role in the recent 2019 Clearwater Clean Energy Conference, one of the nation's premier conferences on coal technologies for more than 40 years. Nearly a dozen Lab employees shared their work to develop fossil energy technologies that promote responsible stewardship of the environment.
The 44th International Technical Conference on Clean Energy, as the event is also known, wrapped up on 21 June in Clearwater, Florida (USA). The week-long event provided an extensive overview of emerging, evolving and innovative technologies, fuels and/or equipment in the power generation industry, attracting hundreds of participants from around the world for technical sessions, short courses, panel discussions and more. In addition to sharing NETL's work, the conference offered valuable learning and networking opportunities for Lab participants.
Ron Breault, Ph.D., supervisory general engineer for NETL's Thermal Sciences team, helped organise the event as a conference co-chair, while Massood Ramezan, Ph.D., senior programme director for NETL contractor KeyLogic, served on the conference committee.
NETL Senior Fellow for Process Systems Engineering David Miller, Ph.D., delivered the initial keynote address Monday 17June, and participated in a complementary panel discussion, led by Ramezan, that focused on the commercialisation of research and development technologies.
Breault led a panel discussion later that same day that addressed the impact of renewables on grid stabilisation. He also hosted technical sessions focused on grid stability, data analytics and advanced control strategies. Other NETL-led short courses and technical sessions throughout the week featured the following topics and researchers:
Catalysts and Sorbents for Pollution Control – Evan Granite, Ph.D.
CO2 Capture, Storage and Reuse – Dave Hopkinson, Ph.D., and Victor Kusuma, Ph.D.
Data Analytics and Advanced Control Strategies – Breault and Larry Shadle, Ph.D.
Gasification for Power & Chemicals – Ramezan.
Chemical Looping – Robert Stevens, Ph.D.
Fuels Production – Dushyant Shekhawat, Ph.D.
Novel Design for Advanced Unit Operations – David Lyons.
Upgrading Natural Gas – Evan Granite, Ph.D.
The Clearwater Coal Conference, as it was previously known, first launched in 1975. Since then, it has grown in size and scope to become a must-attend event for professionals working in all aspects of power generation. As the event broadened its scope in recent years to include new and exciting technology developments, the name was changed to more accurately reflect the conference's focus and direction.
The broad range of NETL technologies highlighted at this year's Clearwater Clean Energy Conference reflects the breadth of impactful, cutting-edge research underway at the Lab by scientists and engineers with world-renowned expertise. NETL's staff is working to develop innovative energy technology solutions with a global impact that protect the environment for future generations.
Read the article online at: https://www.worldcoal.com/power/24062019/netl-plays-pivotal-part-at-2019-clearwater-clean-energy-conference/
You might also like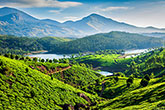 In a push towards eco-friendly coal transportation, Coal India Limited (CIL) has planned a capital investment in 61 first mile connectivity (FMC) projects.