---
Representatives from more than 15 energy-related companies from around the nation will learn about cutting-edge computational tools and approaches to help design and scale up new high efficiency power plants, support existing plants, and improve resiliency at a workshop 23 - 24 May in Washington, D.C., sponsored by the Institute for Design of Advanced Energy Systems (IDAES) – a collaborative effort involving NETL, sister National Laboratories and key academic research institutions.
IDAES consists of experts from NETL, Sandia and Lawrence Berkeley National Laboratories, Carnegie Mellon University and West Virginia University. Pooling skills and resources, the Institute is pioneering development of new computational tools that can be used to optimise the performance of power plants over a full range of operating conditions – both supporting the existing fleet and enabling the design and scale up of transformative advanced coal energy systems.
According to NETL's David Miller, the IDAES Workshop will provide an overview of IDAES, research efforts that address the existing fleet of coal power plants, and provide a forum to discuss additional challenges that IDAES experts can help address.
Angelos Kokkinos, Director of the U.S. Department of Energy's Office of Advanced Fossil Technology Systems will deliver a keynote address at the workshop.
"In addition, we will discuss the upcoming open source release of the IDAES computational tools and ways the stakeholders can partner with the IDAES team," Miller said.
Open-source software is computer software that is distributed with its source code available for modification. Users can then improve functions, or adapt the software to suit their own design needs.
Advancing new effective energy technologies and processes can be lengthy and costly because experimental scientists are often unable to observe and measure aspects of design research. Simulation-based engineering uses advanced computational tools at multiple scales to accelerate development and deployment of fossil fuel technologies. IDAES is a resource for the development and analysis of innovative advanced energy systems that use process systems engineering tools and approaches.
Miller said IDAES develops a rigorous computational approach for creating new concepts in power systems, biofuels, green chemistry and environmental management.
Companies that will participate in the workshop include American Electric Power, Duke Energy, Tri-State G&T, General Electric, Gas Technology Institute, EPRI, NRECA, ExxonMobil, Chevron, ABB, United Technologies, Honeywell and AirProducts.
Read the article online at: https://www.worldcoal.com/power/24052018/energy-companies-to-learn-about-computational-tools-for-power-plant-design/
You might also like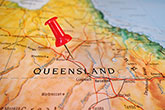 CIMIC Group's minerals processing company, Sedgman, has secured an operations and maintenance contract in the Bowen Basin, Queensland, from Pembroke Resources.