---
NETL researchers leverage the Lab's world-class capabilities and facilities each day to pursue innovative science and technology (S&T) advances that contribute to technological solutions for America's energy challenges. The Lab recently celebrated more than 30 notable 2018 S&T accomplishments with an interactive poster session focused on key research priorities that promote safe, reliable and affordable energy nationwide.
NETL welcomed Assistant Secretary for Fossil Energy Steven Winberg, Deputy Assistant Secretary for Clean Coal and Carbon Management Lou Hrkman, Deputy Assistant Secretary for Oil and Natural Gas Shawn Bennett and university partners to the 23 January event at the Morgantown site.
"Our country's long history of economic progress has relied on abundant and secure energy, which is widely available and environmentally responsible. To continue to rely on clean, abundant energy requires a journey of sustained technology development," NETL Director Brian J. Anderson said. "The exceptional achievements we're celebrating today deliver on our vital mission to discover, integrate and mature technology solutions that enhance the nation's energy foundation and protect the environment for future generations."
A broad range of NETL researchers shared their work at the S&T Accomplishments Session, which demonstrated how the Lab's unique facilities and core science and engineering capabilities are being applied to solve the nation's most pressing fossil energy challenges. These include:
Improving the performance, reliability and efficiency of the existing coal-fired power fleet.
Advancing the next generation of modular, highly efficient and flexible coal-fired power plants.
Reducing the cost of captured carbon and putting it to work for America.
Creating new jobs, products and markets for coal.
Leveraging big data and machine learning to unlock the nation's vast unconventional oil and gas reserves.
"Our creativity in expanding the state of knowledge, innovation in applying these advances in the creation of new energy systems, and willingness to invest both human and financial resources in this endeavor will empower us to make progress against these complex challenges," Anderson said.
The highlighted achievements support the Administration's Energy Independence Policy and its Rebuilding Infrastructure in America Initiative, both of which are intended to strengthen our economy, make the nation more globally competitive, reduce the cost of goods and services for American families, and enable Americans to build their lives supported by the best infrastructure in the world. For instance:
The Petra Nova project – which received financial and project management support from the U.S. Department of Energy through NETL – captured nearly 2 million short t of carbon dioxide as of September 2018, resulting in the production of oil through enhanced oil recovery.
Two projects – in collaboration with the University of Kentucky (UK) and West Virginia University – successfully recovered valuable rare earth elements (REEs), which are essential for modern technologies, from coal refuse and acid mine drainage sludge. The UK project achieved REE concentrations that greatly exceed programme goals.
The award-winning National Risk Assessment Partnership Toolset, a suite of computational tools designed to reduce risks associated with carbon storage, was applied at more than 10 field laboratory sites.
Read the article online at: https://www.worldcoal.com/power/24012019/netl-celebrates-its-2018-achievements/
You might also like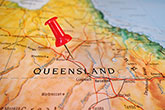 CIMIC Group's minerals processing company, Sedgman, has secured an operations and maintenance contract in the Bowen Basin, Queensland, from Pembroke Resources.