Retired Brayton Point power plant purchased for environmental reclamation
Published by Claire Cuddihy, Assistant Editor
World Coal,
---
Commercial Development Company, Inc. (CDC) has purchased the retired Brayton Point power plant located in Somerset, Massachusetts from Dynegy, Inc. by affiliate Brayton Point LLC. As part of the transaction, Brayton Point LLC procured real estate assets and assumed responsibility for legacy environmental liabilities associated with the site and its former operators.
According to the company, Environmental Liability Transfer, Inc. (ELT) facilitated the assumption of environmental liabilities and is to oversee environmental remediation and decommissioning obligations going forward.
According to CDC, the company plans to invest significant resources to reposition the 307-acre retired power plant and develop a market-ready plan to transform the former energy asset for post-coal utilisation. CDC has received tremendous support for this ownership transfer and for the future redevelopment of the site from local and state leadership.
"Dynegy went to great lengths to choose a buyer who would not only provide fair market value for the real estate assets, but also have the vision and expertise to repurpose the site for new development activity," remarked CEO of CDC, Randall Jostes. "We commend Dynegy for their proactive approach to ensure that the site would not sit idle and become a source of local blight and economic decay."
CDC will now engage in a robust repositioning process which will dramatically transform the waterfront property. Pre-development activity will include asbestos abatement, environmental remediation and restoration, and demolition of most of the coal-related infrastructure on site.
"Our team understands the historical and economic significance behind this project and we are pleased to lead the redevelopment process. We have been very impressed with Somerset's pro-growth leadership and look forward to working with them to help create new opportunities," said Randall Jostes.
Potential for Offshore Wind Energy Port Development
The Massachusetts Clean Energy Center recently identified Brayton Point as a potential site for the development of an industrial wind port to support the new wind energy diversification legislation. The development of offshore wind will require sites capable of component manufacturing, staging, operations, and maintenance.
"Multiple factors attracted us to this site, of greatest interest was the potential for renewable energy development. Today the site is non-operational, however we are confident that once the site is repositioned, the unique attributes will attract investors from multiple sectors," said Jostes.
Experience in Coal Power Plant Retirement
CDC has purchased multiple retired energy assets for the purposes of environmental reclamation and redevelopment. Other notable coal projects include power plants previously owned by American Electric Power (AEP), DTE Energy, Indiana Michigan Power, and others.
"CDC actively seeks to purchase brownfield real estate assets in all energy and industrial sectors – and has acquired an accumulative portfolio of over 300 environmentally-impacted sites throughout North America. Our acquisition strategy provides win-win solutions for sellers and communities: fair market value for distressed real estate and a fully-funded plan to return the brownfield site to productive reuse," said Executive Vice President at CDC, Steve Collins.
Read the article online at: https://www.worldcoal.com/power/24012018/retired-brayton-point-power-plant-purchased-for-environmental-reclamation/
You might also like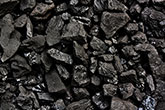 According to a recent release from Rystad Energy, global coal-fired power generation is on track to peak in 2023, as new sources of renewable and low-carbon energy expand rapidly.