---
Florida Power & Light Company (FPL) has filed a petition with the Florida Public Service Commission (PSC) for approval to shut down the St Johns River Power Park (SJRPP) at the end of this year. SJRPP is a coal-fired power plant jointly owned by FPL and JEA, the municipally-owned electric provider for the City of Jacksonville.
The approximately 1300 MW plant has served customers of the two utilities well for many years, but it is no longer economical to operate. The retirement of the plant is expected to save FPL customers US$183 million as well as prevent more than 5.6 million SHORT t of carbon dioxide emissions annually.
"While the St Johns River Power Park has been an important part of both FPL's and JEA's power generation mix for decades, it's time to retire the plant," said Eric Silagy, President and CEO of FPL. "This proposal is another step forward in our ongoing strategy of making smart investments in affordable clean energy to better serve our customers now and in the future."
"Reducing greenhouse gas emissions is critical to addressing climate change," said Greg Knecht, Deputy Executive Director of the Florida chapter of The Nature Conservancy. "Any time we can replace less efficient sources of energy with cleaner fuels or solar, it's a benefit for people and nature. Investments such as FPL's in clean energy technologies are key to Florida's future health and prosperity."
Located in Jacksonville, SJRPP is currently one of the highest-cost generating facilities to operate and maintain for both FPL's and JEA's systems. Advances in technology have made cleaner, more fuel-efficient power generation from natural gas and solar more cost-effective, and the addition of a third major natural gas pipeline into Florida will soon make it possible for the generation of clean, affordable power to serve Floridians' needs without SJRPP and two other coal plants that FPL is shutting down, according to a company press release.
FPL has asked the PSC to review this request and make its decision by December 2017, so that SJRPP can be closed down at the end of the year and the projected customer benefits can be realised sooner.
"This is the third coal power plant FPL is phasing out in two years while we continue to invest in major advances in solar and natural gas energy centers. We are proving that it's possible to be clean and low-cost," said Silagy.
Over the last two years, FPL bought out existing contracts with two independently owned coal-fired power plants with the goal of shutting down both plants, saving hundreds of millions of dollars for customers as well as reducing greenhouse gas emissions. The first of these, the Cedar Bay plant in Jacksonville, ceased operations at the end of 2016. The second, the Indiantown Co-generation plant in Martin County, is on track to close by the end of 2019. FPL continues to look for additional opportunities to save customers money and generate cleaner energy.
Continuing to invest in high-efficiency natural gas technology
As the company continues to invest in cleaner, more fuel-efficient natural gas technology, FPL plans to retire its Lauderdale Plant in Dania Beach, the site of FPL's first power plant in 1927. The current plant was last updated nearly a quarter-century ago and continues to operate some components that date back to the 1950s.
FPL also filed for approval of the first step in the comprehensive review and permitting process for its planned FPL Dania Beach Clean Energy Center, which would begin serving FPL customers by mid-2022 with approximately 1200 MW of 24-7 capacity. The new facility is projected to generate approximately US$400 million in net cost savings for FPL customers – over and above the cost of construction – during its operational life.
Importantly, the advanced efficiency of the new plant would generate more power using less fuel, reducing FPL's system-wide natural gas consumption.
"Our strategy of phasing out older power-generating units and investing in new, high-efficiency clean energy centers continues to save customers millions of dollars on fuel costs and reduce air emissions" added Silagy. "The modernisation of our Dania Beach property – home to FPL power plants for nearly a century – will enable us to continue to meet South Florida's energy needs while reducing emissions and FPL's use of natural gas systemwide."
The company's investments in high-efficiency natural gas energy generation since 2001 have saved FPL customers more than US$8.6 billion in fossil fuel costs and prevented 108 million short t of carbon dioxide emissions.
Read the article online at: https://www.worldcoal.com/power/23052017/fpl-files-plans-to-shutter-third-coal-fired-power-plant/
You might also like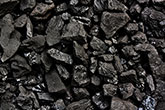 According to a recent release from Rystad Energy, global coal-fired power generation is on track to peak in 2023, as new sources of renewable and low-carbon energy expand rapidly.