ACC releases statement on EPA's new Affordable Clean Energy rule
Published by Claire Cuddihy, Assistant Editor
World Coal,
---
The American Coal Council, which represents the collective interests of the American coal industry, has recognised the Trump administration's continuing focus on regulatory reform, and the EPA's proposal to replace the prior administration's Clean Power Plan (CPP) with the Affordable Clean Energy (ACE) rule announced on Monday as another big step forward.
According to the American Coal Council, the US Supreme Court took the unprecedented step of issuing a stay to the CPP rule in early 2016 before the lower court had even ruled on the many legal challenges that were filed including by more than half of the states.
The EPA has acknowledged that the CPP rule exceeded its authority. The ACE proposal "returns to an interpretation of the Clean Air Act that is consistent with the Agency's longstanding practice and historical understanding of the scope, and the limits, of its legal authority under section 111" as stated in the EPA's Legal Overview of the rule.
This includes a return to an "inside the fence line" basis for determining the Best System of Emissions Reduction (BSER) for greenhouse gases. The BSER will apply to individual stationary electric generating sources, rather than the entire electric grid as the CPP's BSER was inappropriately designed to do. The ACE rule focuses on efficiency improvements to reduce emissions. Importantly, it addresses the longstanding regulatory "New Source Review" barrier to improvement projects at power plants.
Replacing the CPP with the ACE will result in US$3.4 billion in net benefits as projected by the EPA.
The EPA also recognises the important role of the states in the ACE rule, and appropriately rebalances the federal-state regulatory relationships.
According to the American Coal Council, the ACE proposal is a prudent approach by EPA to remedying the CPP breach.
Read the article online at: https://www.worldcoal.com/power/22082018/acc-releases-statement-on-epas-new-affordable-clean-energy-rule/
You might also like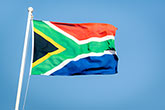 Black Royalty Minerals Koornfontein has signed Bettercoal's letter of commitment.