Coal prices to drive investments in Asian power generation
---
Buoyant peak power demand, favourable coal prices and a resurgent Southeast Asian economy are likely to drive investments in Asia Pacific power generation industry for 2014. This is the latest report from Frost & Sullivan, who have released their top five predictions for power generation and renewable energy in the Asia Pacific for this year.
Buoyant peak power demand
The rising electricity demand is likely to increase power generation in the Asia Pacific (APAC) region by 4.1% in 2014. According to the outlook from IMF (International Monetary Fund), Indonesia, Malaysia, the Philippines, Thailand and Vietnam are forecasted to register a combined GDP growth of 5.7% in 2014. The growth will be driven by rising domestic consumption, credit expansion and rising middle class income.
Coal will be fuel of choice
"Coal will remain the fuel of choice even in 2014, due to a combination of low prices and abundant availability. Furthermore, the low natural gas prices in the US have led to a rapid increase in US coal exports to Asia," explained Ravi Krishnaswamy, VP for the Energy & Environment Practice, Frost & Sullivan Asia Pacific.
"Indonesia and Vietnam are expected to ride the demand wave for coal-fired power plants mainly due to the vast capacity additions they intend to achieve to bridge the power deficit," he added.
The US Export-Import Bank and the European Bank for Reconstruction and Development announced in late 2013 that they would stop financing coal power projects abroad.
Asia Pacific remains committed to nuclear power
"In 2012 and 2013, carbon emissions in Japan increased sharply due to the country's heavy reliance on fossil fuels for power generation in the aftermath of the 2011 Fukushima Daiichi disaster. Hence to improve its current energy situation and to reduce emissions, Japan is most likely to seriously consider options to restart its nuclear power projects," explained Krishnaswamy.
Similarly, South Korea, which is heavily dependent on nuclear power for almost one third of its power generation is currently facing questions on its safety of nuclear projects. This year the country is likely to work on addressing these safety issues and include nuclear power in their planned installed capacity growth in the coming years. The government is likely to launch a revised nuclear policy in early 2014.
Southeast Asia's nuclear ambition is set to begin with Vietnam taking the lead. Vietnam's first nuclear power plant's construction, which was scheduled to start in 2017, might commence earlier subject to the outcome of political discussions in the next few months.
The full press release can be accessed here.
Adapted from press release by Katie Woodward
Read the article online at: https://www.worldcoal.com/power/22012014/coal_prices_drive_asian_power_investments_436/
You might also like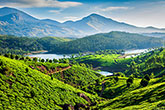 In a push towards eco-friendly coal transportation, Coal India Limited (CIL) has planned a capital investment in 61 first mile connectivity (FMC) projects.