Australian government takes balanced view with low emissions strategy
Published by Louise Mulhall, Editorial Assistant
World Coal,
---
The Australian coal industry supports the government's sensible policy which recognises the role of high quality coal in helping to curb emissions.
If the policy goal is to reduce emissions at lowest cost a technology neutral approach is imperative. That means considering the opportunity coal offers when utilising both high efficiency low emission (HELE) and carbon capture and storage (CCS).
The Australian Energy Markets Commission has highlighted the importance of technology neutrality in energy policy noting that 'a policy that allows the greatest number of technology options is likely to minimise costs for consumers.'
The adoption of a technology neutral approach to the Clean Energy Finance Corporation (CEFC) ambit will strengthen Australia's capacity to achieve lower emissions at lowest cost and will simply remove an ideological distortion insisted upon by the Greens during the creation of the CEFC.
It is clear Australians want- power that has 24/7 availability and is affordable, base load coal offers this and it now has a low emissions pathway.
The adoption of for HELE is well established globally and in particular in Asia where some 725 plants are already operating and 1142 are under construction or planned. These plants reduce emissions by up to 40% to 50% compared with the oldest technology in place.
The next step is CCS which can reduce greenhouse emission by up to 90%. This is not an experimental technology, with leading examples in North America already operating in conjunction with coal-fired generation.
In Australia, coal producers through the COAL 21 Fund have invested AUS$300 million in significant CCS projects and leveraged another AUS$550 million from other sources including the Commonwealth Government. This industry investment will continue including considering opportunities for storage of CO2 in suitable geological formations.
CCS must be part of the future I AUstrlia and internationally if Australia is to maintain affordable energy and other key industries including steel making and cement production. In 2014 the United Nation's Intergovernmental Panel on Climate Change concluded achieving 430 to 480 ppm CO2 equivalent levels would be 138% more costly without CCS.
Last week industry together with government and research organisations laid down a comprehensive plan for carbon capture and storage (CCS) deployment in Australia. The report 'A Roadmap for Carbon Capture and Storage' was led by Professor Chris Greig of the University of Queensland and involved a steering committee comprising the Commonwealth Government, NSW Government, CSIRO, CO2CRC Limited, ACALET (COAL21 Fund) and ANLEC R&D.
Australia will pursue the key recommendations with the Commonwealth Government especially given the renewed impetus through the CEFC mechanism.
In the past many informed environmental groups have supported CCS approaches and the Minerals Council of Australia would encourage this support with this latest Commonwealth initiative.
Read the article online at: https://www.worldcoal.com/power/20022017/australian-government-takes-balances-view-with-low-emissions-strategy/
You might also like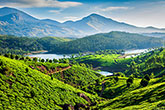 In a push towards eco-friendly coal transportation, Coal India Limited (CIL) has planned a capital investment in 61 first mile connectivity (FMC) projects.