---
Just two weeks before the UN climate change agreements begin in Paris, OECD countries, including the US, Germany and Japan, will restrict official export credits for coal-fired power plants under an agreement signed yesterday that could hinder the development of new plants around the world.
"These new rules will substantially limit official export credit support for new coal-fired power plants and mark a major contribution to international efforts to combat climate change," said David Drysdale, Head of the Export Credit Division in the OECD's Trade and Agriculture Directorate.
According to the OECD, over two-thirds of the coal-fired power projects receiving official export credit support from participants to the new agreement between 2003 and 2013 would not have been eligible for such support under the new rule.
"After two years of intense negotiations, the agreement represents a first important step towards aligning export credit policies with climate change objectives to achieve lower emissions," said Pekka Karkovirta, Vice President for International Relations at Finland's export credit agency, Finnvera, and Chairman of the Participants to the Arrangement.
The agreement removes support for large subcritical and supercritical coal-fired power plants, although there are exceptions for smaller subcritical plants in poorer countries and medium-sized (300 – 500 MW) supercritical plants in countries with electrification rates under 90% – which would includes almost all of Africa and energy-hungry countries in Asia, such as India, the Philippines, Indonesia and Pakistan.
Restrictions do not apply to plants equipped with operational carbon capture and storage systems and there will also be continued support for ultra-supercritical plants.
In a statement, the CEO of the World Coal Association (WCA), Benjamin Sporton, welcomed "the OECD's recognition for the need to continue to support to support the most efficient ultra-supercritical plants." However, Sporton said the WCA was "concerned over the impact these restrictions will have on supporting economic development and improving energy access in many developing and emerging economies."
The agreement will take effect from 2017 and will be subject to a mandatory review starting in 2019 with the goal of strengthening them. Countries covered by the agreement include Australia, Canada, the EU, South Korea, Japan, New Zealand, Norway, the US and Switzerland.
Edited by Jonathan Rowland.
Read the article online at: https://www.worldcoal.com/power/19112015/oecd-restricts-export-credits-for-coal-fired-power-plants-3180/
You might also like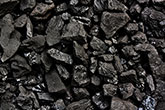 According to a recent release from Rystad Energy, global coal-fired power generation is on track to peak in 2023, as new sources of renewable and low-carbon energy expand rapidly.