---
Andrea Clavarino, Chairman of Assocarboni, the Italian coal association, has called for the COP21 climate change negotiations in Paris next month to recognise coal's role in the global energy mix and the progress the coal industry has made in developing cleaner generation solutions.
"Over the last decades, the coal industry has made huge steps towards environmental sustainability," Clavarino said at the Coal Industry Advisory Board (CIAB) plenary meeting in Paris. "Today, coal guarantees cost effectiveness and energy security and is therefore the optimal fuel to accompany the growth of renewables on the part of climate change mitigation. The COP21 will have to take this into account."
Taking the example of Italian coal-fired power plants, Clavarino noted that all plants in Italy have obtained European environmental certifications (EMAS) and boast an average efficiency of 40% with a peak performance of 46% at the Torrevaldaliga Nord power plant – an efficiency rate only achieved by two other plants globally.
"If these highly efficient technologies were extended to the over 3000 inefficient coal plants with an average efficiency of 33%, operating in the developing countries, 1.5 billion t of CO2 per year would be eliminated," said Clavarino, citing figures from the European Power Plant Suppliers Association.
Coal combustion technologies are also continuing to evolve, Clavarino said, with potential for future deployment of ultra-supercritical and integrated gasification combined cycle plants, which could achieve efficiencies approaching 50%.
"In this respect, Assocarboni is in favour of an international mechanism to provide financial support to countries building high-efficiency low-emission coal plants," Clavarino concluded, arguing the as renewables have benefitted from investment incentives and supporting policies, similar policies should be extended to support the development of clean coal technologies – particularly carbon capture and storage.
"In order to achieve climate mitigation goals, a widespread deployment of carbon capture and storage technology is fundamental. However, this will not be possible until CCS receives polict parity with renewable energies."
Clavarino also said that Italian coal imports were expected to remain flat in 2015 with thermal coal shipments reaching 16 million t and metallurgical coal shipments at 4 million t.
Edited by Jonathan Rowland.
Read the article online at: https://www.worldcoal.com/power/19112015/assocarboni-calls-for-ccs-support-at-cop21-3184/
You might also like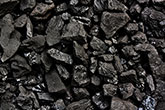 According to a recent release from Rystad Energy, global coal-fired power generation is on track to peak in 2023, as new sources of renewable and low-carbon energy expand rapidly.