American Electric Power gains approval to modify new source review consent decree
Published by Stephanie Roker, Editor
World Coal,
---
American Electric Power has announced that the U.S. District Court for the Southern District of Ohio has approved a modified agreement that will accelerate emission reductions from the company's remaining coal-fueled power plants in the Midwest, eliminate a requirement to install high cost emission reduction equipment at the company's Rockport plant in Rockport, Indiana (USA), and retire Rockport Plant Unit 1 (1300 MW) by the end of 2028.
The agreement is the fifth modification to a consent decree originally reached in December 2007 involving AEP, the U.S. Environmental Protection Agency, several northeastern states, the Sierra Club and other parties. All parties agreed to this modification. The original agreement settled allegations that AEP violated new source review provisions and made major modifications to its power plants without obtaining proper permits and installing best available technology to control emissions of sulfur dioxide (SO2) and nitrogen oxides (NOx). AEP denied the allegations. No final decision on liability was issued by the Court.
As a result of this modification, AEP's Indiana Michigan Power operating unit will operate enhanced dry sorbent injection equipment on both generating units at Rockport Plant beginning in 2021 to accelerate SO2 emission reductions and achieve a plant-wide emissions rate of 10 000 tpy or less. This change will accelerate SO2 emission cuts from Rockport by eight years. The previous agreement would have achieved the same levels of emission cuts in 2029.
Additionally, Indiana Michigan Power will operate selective catalytic reduction to reduce NOx emissions from Rockport Unit 2 by 1 June 2020. AEP will retire Rockport Unit 1 by the end of 2028.
AEP also will cut the annual SO2 emissions from its coal-fuelled plants in the Midwest to 89 000 tpy by 2029, compared with the current cap of 113 000 tpy.
"We invested nearly US$9 billion in capital since 2000 to drastically cut emissions from our coal-fuelled power plants. Today, our investments are focused on renewable generation and advanced technologies that enhance service for our customers. This shift in focus achieves ongoing emission reductions and provides the resources and services that our customers have told us they expect from their energy company," said Nicholas K. Akins, AEP Chairman, President and Chief Executive Officer.
"This modified agreement greatly benefits our Indiana Michigan Power customers. It eliminates the need to spend nearly US$1 billion to install flue gas desulfurisation, or scrubber, equipment at Rockport Plant while still achieving emission reductions at a lower cost and sooner than previously planned," Akins said.
AEP has made significant reductions in emissions from its power plants over the last three decades. Since 1990, AEP's SO2 and NOx emissions have dropped by 96% and 92% respectively. The company's mercury emissions have been cut by 95% since 2001. AEP's carbon dioxide emissions are 59% lower than in 2000. AEP has set a goal to cut its carbon dioxide emissions by 80% from 2000 levels by 2050.
Read the article online at: https://www.worldcoal.com/power/19072019/american-electric-power-gains-approval-to-modify-new-source-review-consent-decree/
You might also like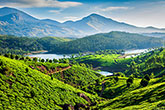 In a push towards eco-friendly coal transportation, Coal India Limited (CIL) has planned a capital investment in 61 first mile connectivity (FMC) projects.