---
NETL-sponsored research aimed at developing smart sensing systems for harsh environment applications is expanding to provide critical performance information and meet industry needs.
As part of a US$1.6 million project managed by NETL, researchers at West Virginia University (WVU) developed a smart refractory sensor system for wireless monitoring of temperature, degradation and overall health of slagging gasifiers. Although the project wrapped up in 2018, the research team continues to build upon its work to explore new materials for improved sensor systems with broad applicability for harsh environment sensing, including coal-fired boiler technology, biomass gasification, and steel and glass manufacturing. Harsh-environment sensors with real time monitoring capabilities can provide valuable insight into the performance of advanced energy systems, identifying opportunities to improve operations, cut costs and reduce downtime.
The NETL-sponsored research by WVU used advanced manufacturing techniques to develop a smart refractory brick that featured embedded sensors capable of measuring pressure and temperature up to 1500°C. The refractory material encases a gasifier, which converts coal into clean power and other useful products via a chemical reaction, to help withstand extreme conditions. The sensors are made of conductive oxide and metal silicide materials and can wirelessly transmit real time processing and refractory degradation data. Researchers discovered that the high temperature stability of the sensors is dependent on microstructural composition of the refractory material, chemical interactions with the gaseous environment and the impacts of chemical reactions on the support material or other surrounding solid materials.
After the project ended in March 2018, WVU researchers continued the development and demonstration of the smart refractory bricks in collaboration with HarbisonWalker International (HWI), a Pennsylvania-based manufacturer of refractory products. These demonstrations included the installation of multiple smart refractory bricks within a high temperature reactor; the smart brick array was then connected wirelessly to a central sensor monitoring hub. The array of smart bricks successfully monitored process conditions at various locations within the reactor, which mimics the general technology vision for use in coal gasifiers and boiler systems.
"This follow-up work demonstrates the immense value of NETL's investments in crosscutting research," said Maria Reidpath, Federal Project Manager for NETL. "For fossil fuel-based power generation, improved monitoring and diagnostic tools facilitate flexible operations to ensure safe, affordable and reliable energy from domestic resources."
In addition to being part of NETL's Crosscutting Research Program, the WVU project is supported by the Lab's University Coal Research (UCR) initiative. UCR projects engage college students in coal research aligned with strategic Office of Fossil Energy goals to help train and educate the next generation of energy researchers, scientists and engineers.
Read the article online at: https://www.worldcoal.com/power/19062019/netl-sponsored-research-to-develop-smart-sensor-systems-expands/
You might also like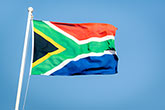 Black Royalty Minerals Koornfontein has signed Bettercoal's letter of commitment.