---
Development finance is essential to help the advancement and empowerment of low and middle income economies. But, past announcements by multilateral development banks restricting finance for greenfield coal plants cast doubts on future funding. This approach to coal investments spread to other development agencies and also became a foundation for the rules governing OECD export credits.
A new report from the IEA Clean Coal Centre by Paul Baruya, Trends in international lending for coal-fired power plants examines the implications of these announcements and explores the roles and policies of different financial institutions.
In 2014 alone, US$152 billion of funding was received by the coal power and mining sectors from such institutions. Of this total, just US$9 billion was provided by multilateral development banks and export credit agencies. Thus these publicly financed institutions make a minor contribution to direct funding of coal projects, although they maintain a role in attracting commercial funding to higher risk projects.In fact, the major source of funding for coal projects worldwide is the commercial sector, comprising both private and state-owned banks. These banks offer debt at market based interest rates rather than the preferential rates offered by development banks and export credit agencies. A handful of commercial banks in Europe have clear policies to end direct funding for new coal projects. Other western banks are cautious or simply lack expertise to support large coal power projects. Much of this caution is a legacy of the western banking crisis of 2008.Divestment from fossil fuel projects by some western firms may have slowed the plans for future coal power projects. The impact is felt most by the mining sector which has also suffered from volatile commodity prices in recent years. A slowdown in the world economy may be a bigger threat to coal power, even in Asia. However, 280 000 megawatts (MW) of new coal plants are currently under construction and 600 000 MWe are in the planning stages. Although not all of these plants will be built, the demand for funding for new coal plants remains robust. Official projections see a staggering rise in coal demand of 1200 million t coal equivalent by 2040.
So from a financial point of view, who will benefit? Since 2000, banks and institutions in Asia have displaced much of the infrastructure funding once sourced from western banks. This funding means both Asian and western plant manufacturers can avoid low-efficiency coal technology such as subcritical plants, and instead accelerate the deployment of high efficiency low emission (HELE) coal technology. This pathway would lead to significantly less greenhouse gas emissions per kWh than the average American or European coal-fired plant. At the same time, these investments could still comply with the requirements of leading MDBs and export credit agencies based in Japan, China, and Korea.
Overall global funding from publicly financed institutions remains small for now, but the new Asian Infrastructure Investment Bank formed in 2015 could provide welcome assistance for more efficient coal-burning power plants across Asia in coming years.
A closer inspection of greenhouse gas targets or intended national determined contributions (INDCs) suggests certain low-middle income nations could build HELE coal technology without violating their commitments to the 2015 Paris Agreement. Financing HELE coal technology in the future may be the only option for achieving developmental and climate goals in the world's regions where reliable and affordable electricity is still out of reach for many.
Read the article online at: https://www.worldcoal.com/power/19052017/iea-ccc-global-financing-for-coal-power-goes-east/
You might also like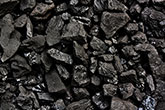 According to a recent release from Rystad Energy, global coal-fired power generation is on track to peak in 2023, as new sources of renewable and low-carbon energy expand rapidly.