Coaltrans Cairo: Coal is not phased out in the Middle East
Published by John Williams, Editorial Assistant
World Coal,
---
Coal is far from being phased out in the Middle East.
Instead, despite competitive pressure from gas and renewables, coal will supply up to 12% of power needed in some Gulf countries by 2050, according to Carbo One Limited, platinum sponsor of the Coaltrans Middle East conference in Cairo, gathering some 150 international, high-profile coal buyers, sellers and shippers seeking new business while discussing the regional boom.
The fifth Coaltrans Middle East is being held in Cairo, Egypt on 18 - 19 March, reflecting Egypt's lead in rapidly expanding cement production and with the support of The Egyptian Cement Association and its chairman, Medhat Stefanos. Cement makers attending the Cairo conference include: Arabian Cement Egypt, Asec Minya Cement, Egyptian Cement Association, MEBPC, Nahada Cement, Titan Cement and Wadi El Nile Cement.
Carbo One, the world's third largest coal trader, sponsors Coaltrans Middle East to encourage discussion and transparency as the MENA and Gulf regions embrace coal as a key plank of energy policy and sustainability.
UAE and Egypt are leading the way with clean coal plants under construction, which will form medium to long-term key parts of the energy mix in those countries, Carbo One expects.
The International Energy Authority's Clean Coal division reported in September last year that the Middle East is leading by example by building viable, clean coal power generation, which matches gas as a low-cost and swift-build means of increasing power supply.
Turkey, Egypt and the United Arab Emirates are the markets in the MENA region where Carbo One is seeing greatest demand at present. Turkey consumes 29 million tpy of thermal coal, which will rise to 40 million by 2030.
UAE's state-of-the-art Hassyan 2.4 GW clean coal power plant Egypt's Hamarawein 6 GW clean coal plant and will be major consumers when construction is completed. Planned clean coal plants in Oman and Jordan will also import their fuel which should increase demand for coal.
The logistics and costs of transporting coal to the Middle East will be key in Carbo One's view. New ports such as the planned deep-water coal hub to be built at Taman on the shore of the Black Sea will cut freight costs by allowing larger vessels to load and bolster the position of exporters to the MENA region. On the metallurgical side, there is increasing demand for pulverised coal, which creates fewer emissions during steelmaking than standard coking coal.
Read the article online at: https://www.worldcoal.com/power/19032019/coaltrans-cairo-coal-is-not-phased-out-in-the-middle-east/
You might also like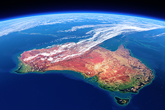 Simon Nicholas overviews a new report by IEEFA India and JMK Research and Analytics, which demonstrates why Australian metallurgical coal miners should not get overexcited by the outlook for exports to the subcontinent.