---
A new report from the Coal Industry Advisory Board (CIAB) attempts to identity and quantify the socio-economic impacts of advanced coal technologies using advanced coal-fired power plants in China, India and Germany as case studies, finding that such plants have "large economic benefits by any measure."
The Indian case study is based around the Sasan ultra mega power project (UMPP), an advanced 3960 MW coal-fired power plant in Madhya Pradesh in central India. The CIAB report found that the Sasan plant was expected to provide an economic impact of US$12 billion during the four-year construction phase, as well as an additional US$42 billion economic impact over the 25 year operating life of the plant.
Jobs created by the plant would total 600 directly involved in the operations of the plant, with an additional 19 500 indirect jobs over the 25 year life of that plant. That's in addition to the 5000 jobs that were provided over the construction phase.
Meanwhile, the increased access to electricity provided by the plant would result in an additional 157 000 new jobs, enable 22 million people to access safe water supplies and electrify more than 12 000 schools.
On the environmental side, the Sasan plant's use or advanced supercritical technology would reduce the plants emissions by the equivalent of removing 641 000 vehicles from the road in year.
Similar economic, social and environmental benefits were seen in China, where the Ninghai and Zhouzhen power plants in Zhejian Province, eastern China, were the subject of study. Benefits of advanced coal plants here focus particularly on the need to improve the country's severe air quality challenges, as well as meet a growing need for electricity.
In Germany, the Neurath lignite-fired power plant was found to provide a major driver of the local economy, covering not only power generation but also the extraction and refining of the plants lignite fuel. Generation from flexible coal plants also helps to contribute to the power price stability, as key part of Germany's success as a leading global manufacturer.
The study also found an "additional geopolitical dimension" to the use of advanced coal technology. "Coal is frequently an indigenous, domestic resource (as it is in the three case studies chosen). By using a domestic fuel rather than an imported fuel, more socioeconomic benefits accrue to the population rather than being exported."
This also creates an advantage when it comes to energy security – particularly when compared to natural gas: "As natural gas supply emerges as a potential geopolitical weapon, it Is important that nations be reminded of the important role coal-fuelled generation plats in national security," the report concludes.
Edited by Jonathan Rowland.
Read the article online at: https://www.worldcoal.com/power/19022016/the-advantages-of-advanced-coal-technology-2016-273/
You might also like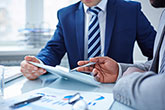 Analysis conducted by Cornwall Insight Australia has revealed that certain coal plants in New South Wales may benefit from delaying their retirement.