Emerson selected to help convert UK coal-fired plant to biomass
Published by Louise Mulhall, Editorial Assistant
World Coal,
---
EPH Lynemouth Power has awarded Emerson a contract to help convert the 44-year-old coal-fired Lynemouth Power Station to a new biomass-fueled power plant. As main automation contractor and main electrical contractor, Emerson is responsible for helping the project come online within budget and on time.
When the conversion is complete in late 2017, the plant, near Newcastle in the United Kingdom, will be fueled by approximately 1.4 million t of wood waste per year, supplying the national grid with up to 390 mw of low-carbon electricity. The project supports Europe's strategy of reducing greenhouse gas emissions while boosting renewable energy and energy efficiency.
Emerson's ability to deliver full-scope project execution will help streamline workflow, mitigate risk and reduce costs. Emerson's local team of experts will incorporate project innovations that are key to its Project Certainty initiative in order to deliver the project on time and within budget. Emerson will be responsible for demolition, engineering, installation, start-up, commissioning and coordination of work among multiple suppliers and contractors.
Unlike other suppliers, Emerson offers a single integrated automation platform for all applications – turbine, boiler, fuel handling and balance-of-plant processes, as well as electrical systems. This capability, along with the company's project management expertise, were critical factors in EPH Lynemouth Power's decision to select Emerson and its Ovation® solution for this project.
"Relying on a single supplier and a single technology platform for both the automation and electrical scope provides our client a number of benefits," said Bob Yeager, president, Power & Water, Emerson Automation Solutions. "From a planning perspective, having a single interface and contract for design, engineering and delivery improves overall project efficiency. On the operational side, utilising one technology platform will simplify plant operation and enhance plant performance on an ongoing basis."
Biomass power plants are challenging to operate because the moisture content of biomass fuels can vary, having a negative impact on plant performance. Technology integrated into Emerson's Ovation solution continuously monitors fuel for moisture content, adjusting combustion air as necessary to improve plant efficiency and reduce maintenance costs.
According to Yeager, the demand for biomass-fueled power continues to grow as utilities diversify their generating portfolio to meet evolving environmental mandates.
"We are helping the industry meet its targets by seamlessly bridging the automation and electrical aspects of these projects, resulting in a total solution that has a positive impact on the plant's commercial and operational success," Yeager said.
Read the article online at: https://www.worldcoal.com/power/19012017/emerson-selected-to-help-convert-uk-coal-fired-plant-to-biomass/
You might also like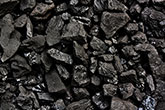 According to a recent release from Rystad Energy, global coal-fired power generation is on track to peak in 2023, as new sources of renewable and low-carbon energy expand rapidly.