Kibo Mining makes a step closer towards securing project financing for Mbeya power project
Published by Louise Mulhall, Editorial Assistant
World Coal,
---
Kibo, the Tanzania focused mineral exploration and development company has made considerable progress in both securing project financing and progressing the Power Purchase Agreement (PPA) with Tanzania's sole energy provider, Tanzania Electric Supply Company Ltd (TANESCO) in relation to its advanced Mbeya Coal to Power Project (MCPP).
The MCPP is the Company's flagship asset, which entails the development of the Mbeya Coal Mine, a 1.5 million tpy operation, based on a defined 120.8 million t coal Mineral Resource, and the Mbeya Power Plant, a 300 MW mine-mouth power station. The MCPP is being advanced to capitalise on the acute energy deficit in Tanzania and the wider East African region and has received strong support from both the Government and international corporates. The company has received formal Letters of Intent from multiple international EPC/power developers and financing conglomerates keen to provide full project level equity funding for the MCPP. Accordingly, advanced negotiations with all potential project level investors to determine the optimal partner(s) are currently underway.
Additionally, the company's Memorandum of Understanding (MOU), as a precursor to the final PPA with TANESCO, has passed all the relevant legislative stages and is waiting for final confirmation from the Attorney General. The company anticipates updating shareholders further on progress in this respect in the near future. The MOU, once signed, will provide a fixed framework within which the fundamental commercial and technical components of the PPA will be negotiated and agreed.
Louis Coetzee, CEO of Kibo mining, said:
"Throughout the years we have enjoyed an excellent working relationship with the Tanzanian Government, and we continue to work successfully under the new mining framework. Having so many global powerhouses expressing a keen interest to partner with us is a fantastic validation of Kibo, the work we've done at the MCPP (which recently won the General Electric Innovation Award), and the inherent value of the project. Furthermore, and importantly, their interest emphasises that international companies have a continuing belief in Tanzania as an attractive investment destination. With the final negotiation of the PPA approaching, full Feasibility Studies complete and development finance on its way to being secured, this nationally significant project is reaching a tipping point that I believe will see stakeholders rewarded."
Read the article online at: https://www.worldcoal.com/power/18092017/kibo-mining-makes-a-step-closer-towards-securing-project-financing-for-mbeya-power-project/
You might also like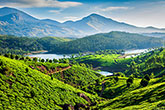 In a push towards eco-friendly coal transportation, Coal India Limited (CIL) has planned a capital investment in 61 first mile connectivity (FMC) projects.