---
With Asia still looking to harness coal as a fuel for socio-economic development, the World Coal Association held a one day conference in Tokyo last month to explore advanced coal technologies for a zero emissions future.
Held on 21 May and attracting around 100 participants, the 'Cleaner coal: a sustainable choice for powering Asia' event was organised with the support of WCA member JCOAL and brought together energy experts, policymakers, non-governmental organisations, government representatives, academics and other industry stakeholders.
Today, coal still represents the largest single source of electricity in most Asian nations and demand is expected to increase over the coming decades. With this in mind, participants agreed that the deployment of advanced technologies will be crucial for reducing greenhouse gas (GHG) emissions.
In the first panel session, speakers explored current and future trends for coal as well as the major factors affecting investments; and agreed that countries' needs for energy security should be balanced with climate priorities.
The second session examined the role of high efficiency low emission (HELE) coal technologies both in Asia and globally. Speakers identified the policy incentives and financial mechanisms necessary to drive deployment of HELE technologies and the opportunities available for international cooperation among leading countries to deliver greater innovation and embrace a low-emission pathway.
This need for enhanced collaboration was an overarching theme throughout the conference, particularly between government representatives, investors and the energy community.
Responding to calls for accelerated innovation, the last panel looked at the latest successful applications of carbon capture use and storage (CCUS), in countries such as Japan, China and Australia. Experts investigated potential strategies to unlock investments in CCUS and discussed the contribution of the coal industry in this space.
With the final session acknowledging that CCUS will be an indispensable technology to a zero emissions future, the event concluded that deploying HELE power plants – fitted with CCUS technologies – will be key to ensuring zero emissions from coal while allowing countries to continue to meet their energy needs.
Read the article online at: https://www.worldcoal.com/power/18062019/reflecting-on-wcas-powering-asia-conference/
You might also like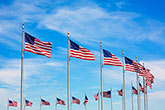 According to a recent release from the EIA, US coal-related CO2 emissions decreased by 68 million t in 2022, while overall US energy-related CO2 emissions increased slightly.