---
Last week the International Energy Agency (IEA) held a workshop to discuss opportunities to accelerate commercial deployment of carbon capture, utilisation and storage (CCUS) as a key emissions mitigation technology.
The two-day event brought together leading experts and key stakeholders across government, industry, NGOs and the financial community to consider how innovative policy approaches and new business models can support CCUS investment.
CCUS is a priority technology area for the IEA and it plays an important role in achieving energy and climate goals. The IEA believes that it is one of few solutions able to deliver deep emissions reductions in key industrial sectors like steel, cement and chemicals production – products that will continue to provide the building blocks for economic growth.
CCUS also provides a pathway to reconcile the reality of a large and relatively young fleet of coal-fired power stations with the need for deep emissions reductions.
However, Dr Fatih Birol, the IEA's Executive Director, said during his opening remarks: "CCUS has effectively occupied a blind spot in climate policy action. This is reflected in the lack of progress we have seen in deployment."
The IEA's Tracking Clean Energy Progress shows that CCUS in power and industry are both well off-track to meet emissions reductions targets or the aspirations of the United Nations' Sustainable Development Goals. In fact, today's CO2 capture rate is less than 4% of that needed by 2030.
In 2016, CCUS accounted for around 0.1% of global investment in low-carbon energy and investment trends are heading in the wrong direction. Since 2010, the pipeline of projects under development has halved.
"We need to rethink how we design policies to support CCUS deployment", said Birol. "I see significant cause of optimism on the future of CCUS. There has been renewed momentum globally and I believe that we are building towards a new era for CCUS."
The workshop builds on the themes and priorities discussed at the CCUS Summit hosted by the IEA in November 2017. The Summit, which was co-chaired by the US Secretary of Energy, Rick Perry, and Birol, recognised the importance of CCUS in supporting global energy transformations and the need for strengthened partnerships to identify and expand CCUS investment opportunities.
Last month, the IEA also participated in the launch of a new CCUS initiative as part of the 9thClean Energy Ministerial (CEM8), and before that, it co-hosted with China, ahead of last year's Clean Energy Ministerial in June 2017, a gathering to review how to increase collaboration in order to drive further deployment of CCUS.
Later this year, Birol and the UK's Minister of State for Energy and Clean Growth, Claire Perry, will co-host a new International CCUS Summit with the aim of ensuring CCUS is firmly positioned in the global energy and climate dialogue as an essential technology solution.
Read the article online at: https://www.worldcoal.com/power/18062018/iea-hosts-workshop-on-commercial-deployment-of-ccus-technologies/
You might also like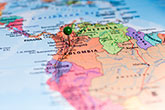 Benjamin Hill has entered into a nonbinding letter of intent with Aion to acquire interest in a Colombia coal project.