Power - 18 April 2018
The legislation would establish a temporary tax credit for existing coal-fired power plants in the US.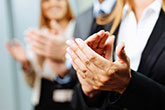 Senator Joe Manchin's 'Energy Reliability Act of 2018' has received support from the ACCCE.
Ncondezi has announced its process to finalise a joint development agreement for its power and coal mine project in Mozambique.