---
The minerals sector welcomes new research undertaken by the Department of Industry, Innovation and Science showing that new coal generation technologies can reduce Australia's emissions sharply while providing reliable and affordable energy to households and businesses.
These projections are consistent with emissions savings being achieved around the world by other countries that have embraced high efficiency low emissions (HELE) coal generation.
In East Asia alone, there are more than 725 HELE units are already in operation, with another 1100 under construction or planned. According to the IEA Clean Coal Centre, China's embrace of HELE technologies has already reduced its annual emissions by 450 million t of CO2.
With HELE coal technologies as clean as gas plants, countries accounting for nearly half of global CO2 emissions are deploying these technologies to meet their emissions targets under the 2015 Paris Agreement.
These HELE plants deliver secure, affordable energy while lowering CO2 emissions by as much as 50% compared with existing plants. As the adoption of Carbon Capture and Storage technologies increases, these emissions savings will increase to 90%.
It is simply common sense that these technologies be part of Australia's efforts to meet its emissions reduction targets while maintaining affordable and secure energy supply.
The International Energy Agency's World Energy Outlook 2016 found that HELE coal generation is the most affordable energy option in East Asia and will remain the most competitive in 2025.
If Australia ignores the ability of new, super-efficient coal generation to provide affordable, baseload energy with a sharply lower carbon footprint, then the costs of our energy transition will be higher and the reliability of our energy system will be lower.
Importantly these technologies apply to both black and brown coal. There are hundreds of black coal plants operating around the world, while new super-efficient brown coal plants are planned or already delivering low cost, baseload energy in many countries including Germany, Poland, the US and Thailand. The bottom line is that as we replace our aging generation the option of HELE coal must be on the table. It is the most competitive option. It can deliver baseload power and it can deliver 50% lower emissions with the promise of further substantial emissions reductions with the deployment of carbon capture and storage technologies.
Read the article online at: https://www.worldcoal.com/power/18012017/new-coal-technology-could-reduce-emissions/
You might also like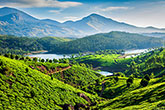 In a push towards eco-friendly coal transportation, Coal India Limited (CIL) has planned a capital investment in 61 first mile connectivity (FMC) projects.