Doosan to construct coal-fired thermal power plants in India
Published by Louise Mulhall, Editorial Assistant
World Coal,
---
Doosan Heavy Industries & Construction announced on December 26 that its Indian affiliate, Doosan Power Systems India (DPSI), received Notices of Award for projects to construct two thermal power plants worth US$2.3 billion in all from the Uttar Pradesh State government's state power company.
Doosan was rewarded the projects to construct the Obra-C coal-fired thermal power plant and Jawaharpur coal-fired thermal power plant in Uttar Pradesh State in Northern India. Under the EPC contract, Doosan will be responsible for the engineering, procurement and construction of the plants which consist of two 660 MW units each to provide combined output of 2640 MW. The Obra-C plant is scheduled for completion by October 2020 and the Jawaharpur plant by February 2021.
Uttar Pradesh is India's largest state whose population is close to 200 million. It is the centre of politics and culture in Indian history and is home to Taj Mahal. Doosan won the projects by competing with local companies including Bharat Heavy Electricals Limited (BHEL) and Larsen & Toubro Limited (L&T), through an international competitive bid.
As a result, Doosan has acquired orders worth more than US$4.1 billion in the fourth quarter alone, including the Fadhili combined cycle thermal power plant project worth US$828 million in Saudi Arabia in October and the Subic thermal power plant project in the Philippines worth US$7.87 million, boasting of stellar performance in the final months of the year. Thus, the company has secured new orders worth more than US$ 7.5 billion in all this year.
India, the country which is known to have the world's second largest power market after China, doesn't provide opportunities for companies with no production plants in the domestic market to submit a bid for a public project hosted by the central government or a provincial government.
Doosan acquired the local company Chennai Works in 2011 and established Doosan power systems India (DPSI). Since then, the company has been stepping up its localisation strategy, and as a result, it acquired orders worth about US$4.1 billion in India over the past five years, starting with the Kudgi coal-fired thermal power plant in 2012 followed by the Harduaganj thermal power plant last year and the Barh coal-fired thermal power plant early this year.
Huntak Kim, CEO of the EPC BG, said, "Our efforts to seek opportunities with strategic localisation and efforts to meet our customers' energy needs in the Uttar Pradesh State have reaped success," adding, "By banking on the acquisition of new orders as a steppingstone, we will step up our efforts to secure additional projects in the Indian market, which is projected to place orders for coal-fired thermal power plant projects worth 18 GW on average per year until 2020.
Read the article online at: https://www.worldcoal.com/power/18012017/doosan-to-construct-coal-fired-thermal-power-plants-in-india/
You might also like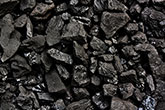 According to a recent release from Rystad Energy, global coal-fired power generation is on track to peak in 2023, as new sources of renewable and low-carbon energy expand rapidly.