---
Following the recent announcement of the UK-Canada coal phase out plan, Benjamin Sporton, CEO of the World Coal Association (WCA), said: "With the world set to use fossil fuels, including coal, for the foreseeable future, Canada and the UK should direct efforts to advancing carbon capture and storage technology because that's much more likely to achieve global climate objectives than unrealistic calls to eliminate coal in major emerging economies. We need to be resolute in our efforts to accelerate the deployment of carbon capture and storage (CCS) technologies, which will be critical to achieving global climate objective. The Intergovernmental Panel on Climate Change has been clear; we cannot achieve global climate objectives without CCS."
While some developed economies are choosing to move away from coal, it's proving to be critical to many major emerging economies where it's needed to power economic development. He noted, we cannot ignore the many trends that will influence global coal demand over the coming years, such as significant demand growth in India and Southeast Asia. Even in Europe it retains a critical position in some key economies.
In its latest World Energy Outlook (WEO) 2017 report, the International Energy Agency (IEA) made it clear that coal will remain the single largest source of electricity generation through to 2040 at 26%. In Southeast Asia, projections are that coal will increase its share in power generation from 32% in 2014 to 50% in 2040. This was confirmed in September when Energy Ministers in the region issued a statement reaffirming their commitment to low emissions coal.
Globally, 24 countries have identified high-efficiency, low-emissions (HELE) technologies as part of their Nationally Determined Contributions (NDCs) in the Paris Agreement. Many have also identified a role for CCS technology. Most of these countries are developing and emerging economies that have to meet their energy needs, ensure energy access, and reduce emissions. The WCA believe they cannot achieve these without using all energy sources.
That is why Energy Ministers from the Association of Southeast Asian Nations (ASEAN) called for greater international cooperation to support them with low-emissions coal technologies at their meeting in September.
The WCA indicated, coal is not the problem, emissions are, and so, all focus should be on reducing emissions. IEA figures released a few days ago show that three-quarters of all new coal plants entering into operation over the next 25 years will use either supercritical or ultra-supercritical technology. This is positive step in reducing global CO2 emissions from coal. The IEA also called for more action on CCS.
Canada is already home to the world's first coal-fired power plant with CCS technology, the Boundary Dam project, which has been operating for more than three years.
Read the article online at: https://www.worldcoal.com/power/17112017/wca-responds-to-uk-canada-coal-phase-out-alliance/
You might also like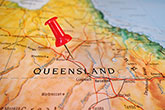 CIMIC Group's minerals processing company, Sedgman, has secured an operations and maintenance contract in the Bowen Basin, Queensland, from Pembroke Resources.