Burning Coal, Burning Cash: 2014 Update
---
The 2010 Burning Coal, Burning Cash report has been updated. The report ranks the 37 coal-importing states in the US, highlights the rapid changes taking place in the US energy landscape, and provides recommendations for states to move toward a cleaner, healthier and more affordable energy future.
Ranking the states
The 37 coal-importing states collectively spent US$ 19.4 billion on coal imports in 2012. Eight states spent more than US$ 1 billion each.
Texas tops the list of most coal import-dependent states, spending US$ 1.85 billion on imported coal, followed in order by:
North Carolina
Georgia
Missouri
Florida
Michigan
South Carolina
Alabama
Tennessee
Wisconsin.
Most states dependent on coal imports are located in the Midwest and Southeast.
Coal imports on the decline
Coal imports and coal-fired power are on the decline. Across the US, coal-fired electricity fell from almost half of the US power supply in 2008 to 37% in 2012.
Between 2008 and 2012, expenditures on coal imports fell by nearly a quarter, from US$ 25.7 billion to US$ 19.4 billion. The amount spent on coal imports from other countries dropped by 75%, from 16 states importing US$ 1.8 billion in 2008, to just seven states spending US$ 464 million in 2012.
This decline in imports comes as more utilities switch off their coal-fired power generators in favour of natural gas and renewable energy.
Case study: Georgia
Despite having no domestic coal supplies, Georgia relied on coal for 33% of its electricity generation in 2012 and spent almost US$ 1.7 billion on imported coal from other US states. Georgia's coal imports have declined since 2008, when the state relied on coal for 63% of its electricity and spent more than any other state on imported coal.
Georgia Power, the state's largest power provider, spent US$ 1.1 billion on imported coal in 2012. Georgia Power's parent company, Southern Company, ranks first among all US power providers for coal import dependency in 2012, spending over US$ 2.2 billion on imported coal across its major subsidiaries in four southeast states.
In 2013, Georgia took a strong step toward becoming a leader in solar power when it approved plans for Georgia Power to procure 735 MW of solar power capacity through 2016.
Case study: Michigan
In 2012, Michigan generated 49% of its state electricity from coal, despite having no domestic coal supplies. In order to supply that power, Michigan's power producers spent almost US$ 1.2 billion on importing 21 million t of coal from other US states, primarily Wyoming.
Edited from various sources by Katie Woodward
Read the article online at: https://www.worldcoal.com/power/17012014/update_on_burning_coal_burning_cash_418/
You might also like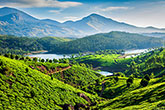 In a push towards eco-friendly coal transportation, Coal India Limited (CIL) has planned a capital investment in 61 first mile connectivity (FMC) projects.