---
The World Coal Association (WCA) has welcomed the International Energy Agency's (IEA) declaration that coal will continue to play a vital role in the global energy mix. In its latest World Energy Outlook (WEO) 2017 report, coal remains the single largest source of electricity generation through to 2040 at 26%. India and Southeast Asia will be the driving force of demand for coal in the decades to come.
Responding to this report, Benjamin Sporton, CEO of the WCA expressed his confidence that coal is to continue to play a fundamental role in global energy supply. He urged countries using coal to do so but with the most efficient and cleanest low emission coal technologies available.
The WEO report notes that in line with emissions reduction, increased efficiencies of coal-fired power plants around the world have resulted in significant reductions in CO2 emissions.
Sporton said: "It is not surprising that the IEA projects that 3/4 of all new coal plants entering into operation over the next 25 years will use either supercritical or ultra-supercritical technology. We at the WCA have been advocating for this and it's why we set up the global Platform for Accelerating Coal Efficiency (PACE) to help raise the global average efficiency of coal-fuelled power plants and, in effect, to minimise CO2 emissions. Increased levels of financing could lead to even greater levels of coal efficiency and therefore further reductions in emissions."
"Ultimately though, as the report points out, carbon capture and storage (CCS) will be critical to global climate objectives and will play an important role in ensuring a sustainable future for coal," Sporton added.
The report highlights the need to accelerate the deployment of CCS to ensure it becomes commercially viable.
Sporton concluded: "Coal producers are important stakeholders in driving CCS deployment and have worked to enhance the deployment and commercialisation of CCS through initiatives such as Australia's COAL21 Fund. We alone cannot drive commercialisation, we need enhanced partnerships - that's why I have been calling for greater CCS ambition at COP23 in Bonn."
Read the article online at: https://www.worldcoal.com/power/16112017/wca-welcomes-latest-world-energy-outlook-report/
You might also like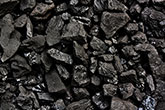 According to a recent release from Rystad Energy, global coal-fired power generation is on track to peak in 2023, as new sources of renewable and low-carbon energy expand rapidly.