---
Luminant, a subsidiary of Vistra Energy, has announced it intends to close two coal-fired power plants in Central Texas: its two-unit Sandow Power Plant in Milam County and its two-unit Big Brown Power Plant in Freestone County. In total, approximately 2300 MW of nameplate power will be taken offline in early 2018.
According to the company, these two plants have struggled economically in the competitive ERCOT market. Sustained low wholesale power prices, an oversupplied renewable generation market, and low natural gas prices, along with other factors, have contributed to this decision.
Curt Morgan, Vistra Energy's President and CEO, said: "This announcement is a difficult one to make. It is never easy to announce an action that has a significant impact on our people. Though the long-term economic viability of these plants has been in question for some time, our year-long analysis indicates this announcement is now necessary. These employees have kept both plants reliably powering Texas for decades, and we greatly appreciate their service."
Sandow site
Last week Luminant and Alcoa entered into a contract termination agreement where the parties agreed to a premature settlement of a long-standing power and mining agreement. In consideration of the early termination, Alcoa made a one-off payment to Luminant. The settlement follows a decrease in wholesale power prices in ERCOT and the prior curtailment of Alcoa's smelter operation next to Sandow Power Plant. The contract has helped shield Sandow from significant exposure to the downturn in the wholesale power market; however, the standalone economics of the Sandow complex no longer support continued investment in the site in this low wholesale power price environment.
Three Oaks mine (located primarily in Bastrop County) which supports this plant, will also be closing.
Luminant estimates that approximately 450 employees will be impacted by the Sandow Plant and Three Oaks mine closure. Eligible and affected employees will be offered severance benefits and outplacement assistance.
Luminant will take the necessary steps to responsibly decommission the facility in accordance with all federal and state regulations. In addition, ongoing reclamation work will continue at Three Oaks Mine.
Big Brown site
Over the last few years, the Big Brown team has made significant operational adjustments to remain viable given the challenging market conditions. However, despite their best efforts, the economics of operating the Big Brown Power Plant does not make it a sustainable option. The company will explore a sales process for the site during the ERCOT notification period.
Turlington mine, which supplies Big Brown, was already scheduled to taper off operations by the end of 2017. Reclamation work will continue there.
Luminant estimates that about 200 employees will be impacted by the Big Brown closure. Eligible and affected employees will be offered severance benefits and outplacement assistance.
Read the article online at: https://www.worldcoal.com/power/16102017/luminant-to-retire-two-coal-fired-power-plants-in-texas/
You might also like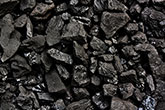 According to a recent release from Rystad Energy, global coal-fired power generation is on track to peak in 2023, as new sources of renewable and low-carbon energy expand rapidly.