Kibo Energy enters a Collaboration Agreement with STEAG Energy Service
Published by Claire Cuddihy, Assistant Editor
World Coal,
---
Kibo Energy PLC, the multi-asset, Africa focused, energy company, has signed a Collaboration Agreement (CA) with STEAG Energy Service GmbH (SES), the engineering and O&M company in STEAG GmbH's group of companies. STEAG group, as independent power producer (IPP), manages and operates more than 6600 MW of its own power plants worldwide, the majority of which are hard coal fired, and in addition operates 6700 MW thermal power plants for third party clients. The strategic partnership between Kibo and SES is a significant step in incorporating world class operating and engineering expertise, experience and capability to Kibo's strategic development capacity for its growing portfolio of advanced energy projects.
Highlights
Kibo signed a CA with SES to establish a strategic partnership in which Kibo and SES (together the 'parties') cooperate to further develop and advance Kibo's energy portfolio.
SES is part of the STEAG GmbH's group of companies which is an international IPP with 80 years of experience in engineering, constructing and operating power plant projects.
SES portfolio includes a wide range of power generation technology including amongst others fossil fuel and renewable energies (coal, natural gas, sun, wind, biogas, biomass and battery storage).
Louis Coetzee, CEO of Kibo Energy, commented: "SES is a world-class international role player in the energy sector, not only in Germany, but across the globe. We are pleased to have the confidence of SES which is testament to the progress and value proposition of the Kibo Energy project portfolio. Kibo will benefit greatly from the experience of SES, specifically in respect of managing and operating utility scale power plants. Should SES be awarded an O & M contract on any of the Kibo projects we are confident that the quality, intensity and dedication that SES employ on their own power projects would be replicated on Kibo's to great benefit. What is perhaps most exciting is the depth of knowledge and wide range of skills and experience that SES brings with them. SES is a leading contributor in the implementation of sustainable energy solutions. Kibo recognizes this approach of SES in its own strategy and therefore firmly believes that the CA with SES is a perfect strategic fit which will further enhance Kibo's corporate strategy.
In the committed execution of its stated corporate strategy of becoming a leading regional independent power producer, the company has recently taken great strides forward in strengthening and increasing its strategic capacity and capability for the successful delivery of the projects currently in its portfolio, but equally important, to enable the continued growth of the portfolio. In this regard, we are particularly encouraged by recent feedback from the company's two biggest shareholders stating their continued support to the company and their intention to continue holding their substantial holdings in Kibo."
Collaboration Agreement
As part of its strategy focused on incorporating proven technology and advanced energy solutions into its existing power projects, Kibo has signed a CA with SES which provides for a comprehensive scope of technical support to Kibo throughout the development of its energy portfolio. SES has 80 years of experience in planning, constructing and operating conventional and renewable power plants. SES possesses a comprehensive knowledge on the mix of fossil fuels and renewable energies (coal, sun, wind, biogas and biomass) as well as large-scale power plants and flexible, distributed generating facilities. With this SES contributes significantly to a sustainable energy future.
SES also systematically works on renewable energy technologies and projects, a strategy which Kibo is currently actively implementing, specifically in the Benga Power Plant Project (BPPP). Furthermore, SES conducts innovative research in processes and systems, with a focus on developing forward-looking power generation and supply concepts.
The key terms of the CA states that SES will:
Contribute its experience in operating and maintaining (O & M) energy facilities including coal-fired power plants, to the strategic partnership supplemented by its engineering competencies in design and troubleshooting and will use its reasonable efforts to be a reliable partner to Kibo that ensures the projects' economic success.
Assist Kibo and provide technical support, information and representation at technical meetings during technical discussions with key stakeholders such as Power Utilities and relevant Ministries of Energy with whom Kibo is in the process of finalising Power Purchase Agreements.
Collaborate with Kibo to improve plant technical specification and maximising performance.
Support Kibo in dealing with the EPC contractor to optimise the design of the projects, including finalising an appropriate partnership and Division of Responsibility with the preferred EPC partner.
Read the article online at: https://www.worldcoal.com/power/16072019/kibo-energy-enters-a-collaboration-agreement-with-steag-energy-service/
You might also like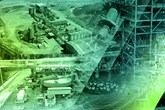 DRA Global has secured the contract for a major design package for Whitehaven Coal's Vickery Extension Project located in New South Wales, Australia.