---
About 21 coal mines could be at risk of closing in coming decades, as the coal-fired power plants they supply retire.
These endangered coal mines last year each depended on a sole customer that is slated for retirement or is likely to close, according to an Argus analysis drawing on US Energy Information Administration (EIA) fuel receipts data, Argus' coal plant retirement database and environmental group the Sierra Club's coal plant retirement tracker.
Sales from those mines totalled 34.52 million short t (31.32 million t) or nearly 5% of the US' 2017 coal consumption of 717 million short t.
Of those mines, the majority are located in the western US, in Utah, Colorado, Wyoming, Montana, Washington and Arizona.
This suggests that the western US could see a significant drop in coal production in the coming years, since recent experience has shown that when such power plants close, the mines associated with them are often retired as well. In many cases, they have few viable transportation options for sending their coal to other customers.
If in this era of uncertain future coal demand "you have not invested in some other form of transportation, you are probably not going to say, 'Let us invest in that barge terminal or getting a rail spur line out to us'," said Ian Lange, Assistant Professor of Economics and Business at the Colorado School of Mines.
Peabody Energy's Kayenta mine represents a recent, high profile example of the risks associated with mine-mouth operations. The Kayenta mine serves the Navajo Generating Station, and Peabody has been leading a fight to find a buyer interested in keeping that plant from retiring. But Kayenta's production makes up a fraction of Peabody's business.
Operating mines that devote coal to specific, nearby power plants has been a hallmark of Westmoreland Coal. Former chief executive Kevin Papryzycki long touted the advantages of that business model. Indeed, that strategy can drastically reduce costs, especially for transportation, which can be as much as three times the cost of the coal itself, said Robert Godby, an Associate Professor of Economics at the University of Wyoming.
Westmoreland had earnings before interest, taxes, depreciation and amortisation as high as US$211.6 million in 2016. But six of Westmoreland's mines may be forced to close in coming years because their primary customers are retiring, and the company already is struggling to pay down debt. Doyle Trading Consultants head of market analytics Andy Blumenfeld cited the mine-mouth model as the "number one" cause of those financial troubles.
In June 2017, the New Horizon mine in Colorado stopped production after the Tri-State Generation and Transmission Association decided to close its Nucla power plant by the end of 2022. The wholesale power producer said it would retire the mine five years in advance of the power plant's closure, because it had ample stockpiles and could cover any remaining needs by buying from other, less-expensive sources in the region.
"The exact business model that made (mine-mouth operations) so attractive is now the business model that is creating all the risk," Godby said.
Relying on sales to mine-mouth plants can encourage short-term thinking, Lange said. If a mine sells all of its production to one customer and that customer wants to sign very short-term contracts because it is not sure how much coal it will need, then the mine's operators may take "a very short-term mentality in terms of what seams they are mining from," he said. "They are not trying to think about expanding."
Other companies that are exposed include some smaller producers, such as Western Kentucky Minerals and Alton Coal Development, which could be hit hard by the loss of a major customer. Those companies did not respond to requests for comment.
Most of the planned plant retirements are scheduled for the next decade, although some are as far out as the mid-2030s. So, the transition will not be immediate.
To be sure, some of those mines, particularly those with access to export routes or other transportation options, may be able to secure new customers and continue operations.
But western producers may have fewer options because of more limited export and transportation opportunities in that region.
And the number on the endangered list could grow. In addition to the 21 threatened mines, there are 154 mines in the US that sold coal to just one US utility-scale buyer last year, EIA coal receipts data show. An additional 44 mines sold their coal to just two such buyers last year, some of which are among the coal plants already slated for retirement.
According to EIA forecasts, overall US coal production is expected to decline over the next four years, to 699 million short t in 2022 from 784 million st in 2017, and then gradually rise to around 747 million short t/yr through 2040 and level off through that decade. But output in the western region is expected to fall by 69 million short t in that same period between 2017 - 2050.
Still, Lange emphasised that the mine-mouth model has benefits as well as risks. When companies own both a mine and an associated power plant, "they are more willing to invest in power plant upgrades and take risks." That could make mine-mouth plants strong candidates for carbon capture and storage (CCS) upgrades, Lange said, like SaskPower's Boundary Dam CCS facility in Saskatchewan, Canada. Although he is not aware of any mine-mouth power plants that are planning to invest in CCS at the moment, the extension of the 45Q tax credit earlier this year has generated interest in possible new CCS projects.
That could be a "savior" for some mine-mouth plants, Lange said, proving that "it is not all doom and gloom."
Read the article online at: https://www.worldcoal.com/power/16072018/21-coal-mines-to-close-in-coming-decades/
You might also like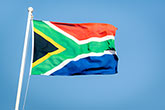 Black Royalty Minerals Koornfontein has signed Bettercoal's letter of commitment.