GE to convert Virginia coal plant into steam plant services innovation centre
Published by Harleigh Hobbs, Editor
World Coal,
---
GE Power plans to convert its 242 MW coal-fired Birchwood Power facility in King George, Virginia, the US, into a steam plant services innovation centre.
The centre, which provides sufficient electricity to power more than 240 000 homes, is to become a showcase for how the latest GE technologies can greatly increase the efficiency and flexibility of coal-fired thermal power plants, while also reducing emissions.
The new showcase will combine GE's full suite of Digital Power Plant for Steam software solutions with expert operations, and align with GE's global Powering Efficiency Center of Excellent (COE) initiative. The CoE provides customers with total plant solutions to upgrade their existing generation equipment.
According to the US Energy Information Administration (EIA), coal plants generate 41% of the world's electricity and will remain the second-largest energy source worldwide until at least 2030. In the US, coal will likely provide 20% of electricity for the next 20 years and in China and India, where coal fuels more than 70% of electricity generation today, coal is likely to remain a primary fuel source for even longer. While many utilities and power producers around the world have committed to a lower carbon energy future, clean coal solutions are clearly needed to balance growing energy demand, low plant load factors and environmental impact.
"Transitioning the Birchwood power facility into a GE Steam Plant Services Innovation Center aligns with the Powering Efficiency Center of Excellence (COE) initiative and builds on GE's commitment to modernising the steam power industry," said Paul McElhinney, President & CEO of GE's Power Services. "We are investing in this innovation centre to not only better the plant itself but to illustrate to the world what gains are possible in this sector when you combine digital and hardware solutions with technical know how."
Birchwood Power facility is jointly owned by GE Power Services and J-Power USA Development Co., Ltd. On 1 May, GE's Power Services assumed the Operations and Maintenance (O&M) services contract at the plant. As part of its suite of services, GE is installing its advanced digital solutions which will equip plant O&M technicians at this site with new opportunities for process and productivity improvements by leveraging machine and sensor data, analytics and boiler optimisation technologies across the entire plant. By making improvements from the fuel supply, within the boiler, and across the balance of plant, there is potential to incrementally impact efficiency, flexibility, availability, while reducing emissions, outage and maintenance costs. Installation is planned for August 2017.
Introduced in 2016, GE Power's Digital Power Plant for Steam software, addresses machine and fleet performance. Asset Performance Management (APM) software continuously monitors steam plant equipment health, enabling operations teams to make decisions that enhance plant performance.
Operations Optimisation software, which includes boiler optimisation software, manages complex boiler interactions to improve boiler operations performance and consistency. Benefits include: improvements in heat rates, reduced tube failures, and slagging, as well as reduced NOX and CO2 emissions.
For every point of efficiency gained using digital solutions, CO2 emissions are lowered by two percentage points. This improvement in efficiency alone can reduce fuel consumption by 67 000 tpy of coal with the same output for a 1000 MW plant.
"We are seeing rapid adoption of lower carbon electricity generation the world over. However, the evolution to a lower emission energy future is still likely to take a generation or more, "said Ganesh Bell, Chief Digital Officer, GE Power. "In the interim, the Innovation Center at Birchwood will enable us to demonstrate how to make coal a dramatically more efficient, flexible and lower emission fuel source through the use of advanced engineering, software and analytics."
Read the article online at: https://www.worldcoal.com/power/16052017/ge-to-convert-virginia-coal-plant-into-steam-plant-services-innovation-centre/
You might also like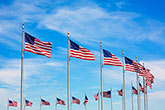 According to a recent release from the EIA, US coal-related CO2 emissions decreased by 68 million t in 2022, while overall US energy-related CO2 emissions increased slightly.