VIII Global Energy Prize Summit: 'A new technological cycle'
Published by John Williams, Editorial Assistant
World Coal,
---
Experts of the VIII Global Energy Prize Summit are convinced that structural changes in the economic model and a fundamental revision of the strategy for managing the energy system are part of a transition that requires large-scale investments and decisive political action.
While discussing the changes of the global energy landscape, the summit's participants identified ways to improve energy efficiency and named obstacles preventing the necessary deep transformation.
"The demand for electricity will continue to grow, especially to support the economies of such countries as India and China, so it is imperative to develop carbon capture, utilisation and storage technologies," said Rodney John Allam, the 2012 Global Energy Prize laureate. Existing technologies for clean power requiring carbon capture and storage increase the cost of electricity by about 60%. New low-cost power systems based on oxy-fuel supercritical CO2 will be commercially available in the mid-2020s. The so-called 'Allam cycle' provides an opportunity not only to produce energy without harmful atmospheric emissions, but also has the additional advantage of low cost for electricity generation (6 cents/kilowatt).
Sergey Alekseenko, the 2018 Global Energy Prize laureate, head of the heat and mass transfer laboratory of the Institute for Thermophysics of the RAS Siberian Branch, underlined the importance of the development of environmentally friendly and efficient technologies to process fossil fuels. In particular, combined-cycle plants and advanced coal processing are the most important steps towards the decarbonisation of energy. Although fossil fuels will likely remain a priority energy source for resource-rich countries, Alekseenko stated the world energy mix will radically change due to the development of renewable energy sources (RES), which will start to dominate the global energy balance after 2050.
Further elaborating on the imperative transition to renewable energy sources, Xiansheng Sun, member of the Global Energy Prize International Award Committee and secretary general of the International Energy Forum, stated that countries are trying to find an even balance between economic development and the solution of a variety of environmental issues. However, natural disasters caused by climate change are drivers that redirect counties' development strategies. In pursuit of viable, sustainable energy markets, both corporations and developed countries are turning to new technologies, such as carbon capture, storage and utilisation systems, big data analytics, automation, robotics, electric cars and smart grids.
"Renewable energy technologies should not only be used to achieve energy security and withstand global climate change, but also to improve the overall well-being of humanity," says Adnan Amin, member of the Global Energy Prize International Award Committee, director-general Emeritus of the International Renewable Energy Agency (IRENA). He cited more than 5 million premature deaths/year caused by air pollution. Increasing investment in alternative sources will have beneficial social and economic consequences, addressing the issue of energy poverty, creating new workplaces and improving social well-being.
Against the backdrop of the technological revolution, key players of the global energy system need to reconsider their strategic approach towards global energy challenges. Just the numerous problems of environmental pollution alone make a global energy transition mandatory. According to the Global Carbon Project, carbon dioxide emissions from fossil fuel combustion have grown by 2.7% in 2018 to a record 37.1 Gt.
Participants of the summit concluded that the main challenge for the development of energy in the new technological cycle lies in the hands of political decision makers. While the leading scientists in the field are confident that efficient, environmentally friendly and economically viable technologies are available to provide holistic solutions that were previously impossible, politicians are called upon to take the necessary hard decisions today.
Read the article online at: https://www.worldcoal.com/power/16042019/viii-global-energy-prize-summit-a-new-technological-cycle/
You might also like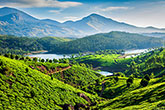 In a push towards eco-friendly coal transportation, Coal India Limited (CIL) has planned a capital investment in 61 first mile connectivity (FMC) projects.