---
A federal court is giving the US Environmental Protection Agency (EPA) three months to finish responding to a petition from Maryland seeking emissions cuts from power plants in five upwind states.
On Wednesday 13 June, US District Court for the District of Maryland ruled the agency had missed Clean Air Act deadlines for responding to the state's petition and gave it until 15 September to finalise its response. The court rejected the EPA's request to give it until the end of the year, saying the agency had already blown past previous legal deadlines and provided little justification for that much additional time.
"If EPA and the administrator believe the timelines set by the [Clean Air Act] are unreasonable, they should seek an extension from Congress (in the form of an amendment), not through the courts," judge James Bredar wrote in his decision.
The EPA recently proposed denying Maryland's petition under section 126 of the Clean Air Act, also known as the "good neighbour" provision, saying its analysis does not show that the power plants are violating federal law and that the state did not prove otherwise.
The good neighbour provision requires states to ensure that emissions from sources within their borders do not contribute to violations of air quality standards in downwind areas.
Maryland says it has reduced its own NO
x
emissions significantly but cannot meet the 2008 federal air quality ozone standards because of pollution from upwind sources. The state's petition seeks reductions in NO
x
emissions from 36 units at 19 power plants in Indiana, Kentucky, Ohio, Pennsylvania and West Virginia.
The state sued EPA last year for failing to respond to its petition, which it filed in November 2016. EPA typically has 60 days to respond to such petitions, but the agency gave itself a six-month extension to consider the issue, and missed that deadline, prompting the litigation.
Ozone forms when NOx and volatile organic compounds mix in sunlight and can lead to and aggravate respiratory illnesses, including asthma.
Read the article online at: https://www.worldcoal.com/power/15062018/epa-ordered-by-court-to-address-maryland-ozone-petition/
You might also like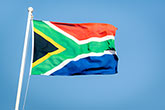 Black Royalty Minerals Koornfontein has signed Bettercoal's letter of commitment.