---
GE Steam Power, PGE (Polska Grupa Energetyczna) and the GE-led consortium partners have synchronized Opole Unit 6 to the Polish grid. Poland's Minister of Energy, Krzysztof Tchórzewski, and the US Ambassador to Poland Georgette Mosbacher, joined the partners at the Opole power plant today to celebrate the milestone. Once operational, Opole will be Poland's third largest power plant.
PGE chose GE's ultra-super critical (USC) coal technology for Opole 5 & 6 to use locally available hard coal and ensure best available technology in terms of plant efficiency. Once operational, the two units will supply 1.8 GW, enough electricity for two million homes or 8% of Poland electricity. Opole will play a critical role in Poland where electricity demand is expected to grow by 40% by 2040, according to Poland's Ministry of Energy.
Henryk Baranowski, PGE's Chief Executive Officer said: "Opole Units 5 & 6 will play an important role in Poland's energy infrastructure as it is the biggest project in the Polish energy sector since 1989. Today, the plant is successfully delivering reliable power to the Polish grid. PGE's investments in modern coal-based energy are enhancing the country's energy security and facilitating a gradual replacement of old capacities in the system with units that are nearly one-third more efficient. The two new units in Opole will bring the country's CO2 emissions down by 2.5 million t."
Opole Units 5 & 6 will have an efficiency rate significantly higher than the global average and provide stability to the Polish grid as the country seeks to introduce more renewables. By using locally available hard coal, these two units also deliver energy security for Poland. In addition, Opole 5 & 6 will be equipped with GE's air quality control systems to meet the latest EU standards in terms of local emissions.
Michael Keroullé, GE Steam Power's Chief Commercial Officer said: "We are proud to be part of Opole project which will stabilize the Polish grid using best in class technology to support the sustainable energy transition and further development of the renewable energy sources. Each milestone that we reach is a credit to the full consortium. This has been a team effort."
With both units synchronised to the grid, the next milestone is the provisional acceptance of Unit 5 which is expected by the end of May.
GE Steam Power's scope for Opole Units 5 & 6 includes the USC technology, including boiler islands, the turbine islands, air quality control systems, as well as balance of plant. GE is also responsible for overall project management and general design of the technology and parts supplied and supports the consortium members – Polimex-Mostostal, Rafako and Mostostal Warszawa – in their scope of work.
Read the article online at: https://www.worldcoal.com/power/15052019/opole-unit-6-starts-delivering-up-to-900-mw-of-power-to-poland/
You might also like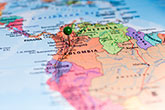 Benjamin Hill has entered into a nonbinding letter of intent with Aion to acquire interest in a Colombia coal project.