---
At the final public hearing held in Midrand on 14 May, Eskom proposed a phasing-in of the variance in revenue between what the National Energy Regulator of South Africa (NERSA) allowed under the multi-year price determination (MYPD 3) and what was actually spent in the three years (2014 - 2017), which now amounts to ZAR 62 billion after Eskom sacrificed a further ZAN 4.6 billion.
Eskom has been presenting its case and responding to questions raised by stakeholders at public hearings that started on 16 April in Cape Town and moved across all provinces of South Africa.
Calib Cassim, Eskom's Acting Chief Financial Officer reiterated the basic principle and the legislative nature of the application that Eskom has made to the Regulator: "The consistency and predictability of the methodology is important. We have taken the lesson from the NERSA decision of 2013/14 of our Regulatory Clearing Account (RCA) application and made this application accordingly, based on the MYPD 3 regulatory methodology. One of the NERSA Regulatory principles is predictability and consistency: 'decisions must be consistent and should have a reasonable degree of predictability based on previous rulings in similar case'. It is therefore our hope that the same principles will be applied when the decision on this current application is made in June. We have also noted that rating agencies show a keen interest on the tariff decisions made by the Regulator, which makes it critically important for Eskom's sustainability."
Fitch Ratings, May 2018: "The rating actions reflect the continued liquidity weakness, but also the progress. […] including an update on RCA that was brought forward to June 2018 by the regulator. Failing that and the RCA resolution, we may downgrade Eskom's ratings by one or more notches. Without […] positive resolution of the RCA, we estimate that operating EBITDA will be insufficient to service debt for FY 2018 - 20."
Moody's January 2018: "The rating action also factors in the December 2017 decision by NERSA to allow Eskom to increase revenue by 5.23% in FY 2018/19, well short of the 19.9% proposed by the company. This decision follows a 2.2% tariff increase for 2017/18 and will put further pressure on the company's already weak cash flow. Nonetheless, NERSA have announced that they will consider Eskom's ZAR 66 billion application for under-recoveries and overspending relating to the three prior years, which would benefit the company. Given users' sensitivity to tariff increases, these amounts may take some time to be monetised."
"We are also mindful of the impact on the consumer and the economy of the liquidation of our application. It is unfortunate that RCAs for three years have had to be considered at once but it must be noted that Eskom had to wait for the Constitutional Court ruling on the RCA decision of 2013/14, which was given only in August 2017 before processing these applications. Consequently, we are proposing that NERSA considers an additional increase of 3% for each of the MYPD four years (2020 - 2022) and then recover the rest of the RCA balance over a period of five years. This calculation is linked to Eskom's financial situation. It must be noted that we have been carrying the amount under review for some time and had to go out to the markets and borrow in order to implement our mandate of supplying electricity. These loans must still be repaid," said Cassim.
Eskom has absorbed ZAR 57 billion of costs over the period of the RCA applications, and proposes a further ZAR 4.6 billion reduction. The application has now deducted certain amounts relating to start-up gas and oil, coal handling linked to operational performance and ECS, thus reducing the total amount applied for to ZAR 62 037.
Cassim reiterated Eskom's message on corruption and irregularities, which have been raised as a concern by stakeholders throughout the public hearings.
"We reaffirm that Eskom – through its Board and Executives – takes governance seriously. We are conducting our own investigations and also participating in other investigations by the National Treasury, the Special Investigations Unit (SIU), as well as the Judicial Commission led by Justice Zondo. We note that the conclusion of investigations into fraud, fruitless and wasteful expenditure and the timing of the decision on this RCA application are not aligned. We propose that at the conclusion of investigations, Eskom presents to NERSA to determine if the outcome impacts the RCA decision and for those items that are impacted to be dealt with according to the rules and addressed in future RCA applications.
"Eskom does concede that if NERSA were to grant the whole ZAR 62 billion at a go it would give rise to over 30% increases, which is why we have put the proposal for the amount to be phased in over a period of time. We believe that the proposal on the table is fair and reasonable in terms of balancing affordability for the consumer and Eskom's sustainability," ended Cassim.
Read the article online at: https://www.worldcoal.com/power/15052018/eskom-proposes-affordable-phasing-in-of-its-tariff-review/
You might also like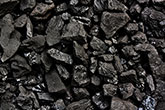 According to a recent release from Rystad Energy, global coal-fired power generation is on track to peak in 2023, as new sources of renewable and low-carbon energy expand rapidly.