---
Following the release of Mechel's 2016 operational results, Chief Executive Officer Oleg Korzhov has provided the following commentary on the company's performance.
Global coal prices have reached new lows in 2015, prompting experts to unanimously forecast an equally difficult 2016. After the third quarter, few cared to remember those forecasts, as spot prices for the coal producers' main benchmark — premium metallurgical coal FOB Australia — went up by 190% by the end of the year. As a result, coal won the status of the most efficient commodity of the year. In our view, the coal market in this accounting period was almost entirely under China's influence. Chinese authorities undertook a programme of reducing the number of domestic producers, halting half of its 500 million t of excessive production capacities by the end of 2016. The prices were also hiked up by unfavourable weather conditions and transport infrastructure problems in China and Australia. The price rally made the export market particularly attractive for commercial deals. The Group's sales subsidiaries took on a proactive position on this issue, and in the fourth quarter we significantly increased our coal export sales to benefit from the favourable trend. In 4Q16, nearly half of all exported coal was shipped in accordance with updated prices on the existing contracts, while the other half was sold on spot deals, with exports accounting for nearly 85% of all coal sales to third parties. We also consider as positive the increase of metallurgical coal mining at the Elga deposit, which now accounts for 75% of all coal production. Starting in September and until the end of the year, Elga's products were sold exclusively to export.
"We increased sales of metallurgical coal concentrate, our chief product, by 5% year-on-year. In 4Q16 we also redistributed our metallurgical coal concentrate sales in favour of the more profitable Asian markets, which enabled us to sell an additional 400 000 t of concentrate to Asia Pacific and improve our quarterly results.
"The 28% slump in PCI sales was due to two reasons. First, due to difficult mountainous and geological conditions, the volume of overburden removal at Krasnogorsky Open Pit increased, which affected PCI sales. Also, in 2015 we have been optimising our stock balance, and our coal stock reserves went down nearly triple. At the same time we were meeting all our long-term contract obligations in full. Anthracite sales had negative dynamics (-15%) due to our reconsidering contract terms with our key European client decreasing supplies.
"The 7% increase in steam coal sales is due to sales of coal accumulated in our storages since 2015 and re-orientation of sales from the domestic market to the foreign ones. Due to a flexible sales policy we managed to increase steam coal sales to third parties by more than a million t. These positive dynamics can be seen on all our export lines.
"Practically all iron ore concentrate produced at Korshunov mining plant was shipped to Chelyabinsk metallurgical plant to replace third-party supplies of steelmaking materials.
"The domestic coke market remains in surplus, which had its effect on a slight decrease of our sales (-3%) in 2016. We continue to search for new sales opportunities both domestically and internationally.
"Our company's steel division maintained pig iron production at the same level. A slight decrease in steel production (-2%) was due to the increased share of steel production for the more labour-intensive assortment of high-margin products.
"In 2016 we increased by 195% sales of high-margin product types produced at the universal rolling mill. This includes sale of 304 000 t of rails, with 270 000 t shipped to Russian Railways. By now, the mill has mastered production of some 30 type sizes, and we will continue to expand our product range.
"Long rolls sales went up by 9% primarily due to the increase of sales of the universal rolling mill's high value-added products. In 2016 the steel division also increased sales of rebar both domestically and in Europe.
"Flat rolls sales were maintained on a stable level, with a 3% increase due to Mechel's steel trade network's European subsidiaries expanding their sales. We should also note that in 4Q16 we managed to boost sales of such a high-margin product as flat stainless rolls by nearly a third.
"The 4% decrease in hardware sales was due to a slump in construction and as a result weaker demand for wire on the domestic market. Nevertheless, Beloretsk Metallurgical Plant succeeded in import substitution, increasing sales of high-strength types of wire and ropes for construction and oil industries.
"The slump of demand in Europe affected the dynamics of forgings sales (-15%). The 12% increase in stampings sales came as Russia's wagon-building industry picked up after the ban on life extension for outdated rolling stock came into force. Wagon overhaul facilities increased procurement of wagon axles.
"In 2016 Mechel's power division generated 18% less electricity than in 2015, as production volumes at Southern Kuzbass power plant went down due to repairs of key facilities as part of preparation for the fall-winter maximum load. These planned repairs will enable the division to increase electricity generation by nearly a third this year. Heat generation remained at the same level and went up by 1% due to an additional calendar day in the 2016 leap year."
Read the article online at: https://www.worldcoal.com/power/15022017/statement-following-mechels-2016-operational-results/
You might also like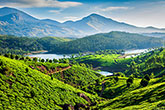 In a push towards eco-friendly coal transportation, Coal India Limited (CIL) has planned a capital investment in 61 first mile connectivity (FMC) projects.