---
World Coal Association CEO, Benjamin Sporton, has made the case for supporting advanced coal technologies in India at the sixth World PetroCoal Congress in Delhi.
"India has made it very clear that coal will be critical to delivering its economic development and energy access objectives," Sporton told the conference. "India is working hard to reduce emissions from coal but it would benefit from greater international support to build modern coal technology."
Key to his argument were the findings of a recent WCA report on India's energy needs that found high-efficiency low-emission coal technology to be essential in if India is to provide affordable energy while still cutting emissions.
"Our research shows that, while renewable technologies, such as solar PV, in India could result in high emission abatement, they do not provide the scale of generation growth required to meet electrification targets. Modern high efficiency coal plants can actually abate carbon emissions at a much lower cost compared to solar PV and provide almost four times as much increase in power generation," Sporton said.
"All forms of electricity will have a role to play in India, indeed non-hydro renewables are forecast to grow almost exponentially – but our analysis shows the huge co-benefits of building modern coal plants. It's for that reason that the WCA believes there must be more international support for high efficiency low emission coal technology," Sporton said.
Yet current developments in international coal financing policy seem to be heading in the opposite direction, with more restrictive positions from the World Bank and OECD.
"The international community needs to be taking an approach that helps deploy the most efficient coal in place of the least efficient coal technology, rather than just ignoring the reality that coal will play a very significant role in industrialising and urbanising economies like India," Sporton concluded.
Edited by Jonathan Rowland.
Read the article online at: https://www.worldcoal.com/power/15022016/india-needs-support-to-develop-hele-coal-2016-240/
You might also like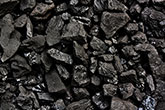 According to a recent release from Rystad Energy, global coal-fired power generation is on track to peak in 2023, as new sources of renewable and low-carbon energy expand rapidly.