Power - 14 December 2016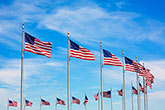 The American Coalition for Clean Coal Electricity has welcomed the nomination of Scott Pruitt to head the Environment Protection Agency.
Fuel Tech Inc. receives multiple air pollution control contracts totalling US$2 million from customers in China.
Duke Energy plans to excavate coal ash from four basins install a reprocessing unit at the H.D. Lee plant, North Carolina, US, to make ash suitable for concrete products.