---
Duke Energy has staged more than 20 000 professionals across North Carolina and South Carolina – ready to go to work to restore power once it is safe to do so in the wake of powerful Hurricane Florence.
Duke Energy's crews in the Carolinas have been joined by crews from Duke Energy's Indiana, Ohio, Kentucky and Florida utilities.
In addition, crews from other energy companies located in 18 other states – as far away as Texas and Minnesota, plus Canada – have traveled to the Carolinas in advance of the storm to assist Duke Energy crews after the storm passes.
This is Duke Energy's largest mobilisation of resources ever in response to a severe-weather event in the Carolinas.
The following are Duke Energy's latest hurricane updates:
1 million to 3 million power outages projected
Based on the hurricane's latest track and the overall forecast, Duke Energy's modelling continues to project between 1 million and 3 million power outages across the Carolinas.
Duke Energy urges everyone to take the storm seriously. Extensive initial damage – paired with ongoing high-winds and flooding – is expected.
All Duke Energy customers in the Carolinas could see impacts from the storm and should be making final plans and preparations for their homes and families.
Duke Energy urges its customers and all members of the public to follow warnings and guidance from local, state and federal officials.
Power restoration could take weeks
Power restoration could take weeks – not days – as Hurricane Florence is forecasted to be a historic weather event in terms of size and duration.
Duke Energy asks its customers for their patience ahead of what will be a lengthy period of power restoration and recovery from this major storm.
Coal ash
Duke Energy has been taking steps to prepare its ash basins and cooling pond sites for Hurricane Florence.
Each site has a storm preparation checklist to ensure it is as well prepared as possible.
Nuclear power plants
Duke Energy's Brunswick nuclear power plant, four miles inland in Southport, N.C., is in the path of Hurricane Florence.
Per plant procedures, operators today have been safely and systematically shutting down the plant's two units prior to the hurricane making landfall.
Staff at Duke Energy's other Carolinas nuclear power plants have initiated storm procedures and preparations, and continue to monitor the storm's status.
High water warnings
People who live along lakes and rivers – and in other low-lying areas, or areas prone to flooding – should pay close attention to local emergency management officials, the National Weather Service and local media for changing weather conditions and rising lake and river levels, and be prepared to take appropriate action.
Stay away from fallen or sagging power lines
Stay away from fallen and sagging power lines – both on dry ground and in water.
Keep children and pets away from fallen and sagging power lines.
Consider all fallen and sagging power lines energised and dangerous – as well as trees, branches and anything else in contact with power lines.
Read the article online at: https://www.worldcoal.com/power/14092018/duke-energy-prepared-for-hurricane-florence/
You might also like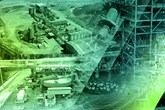 DRA Global has secured the contract for a major design package for Whitehaven Coal's Vickery Extension Project located in New South Wales, Australia.